Cut Clothing Costs
Mums, you know better than anyone how much of a pain that back to school shopping can be. Apart from the cost of new clothes, battling crowds at the shopping centre is just not fun. But thanks to the internet, you can fill your kids' wardrobes with must-have clothing essentials without having to leave the comfort of your home! Here are a few tips on how to shop for kids' clothes online.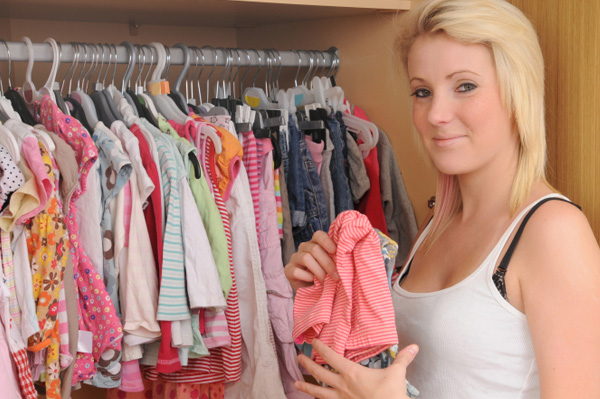 Size them up
The main disadvantage of shopping online is that you can't try on anything before you buy it. Most sites have very detailed sizing charts, though, so simply measure your children before you begin shopping and you should be able to get a perfect fit most of the time. Note the online retailer's return or exchange policy so you know what do to if you end up with an item that does not fit properly. For example, some sites let you mail items back for free, while others will only let you return/exchange them in their brick-and-mortar shops.
Buy second-hand
If, like the rest of us, you're on a tight budget this year, check ebay.co.uk for great deals on used and even brand-new items at discount prices. Even better -- shop at Oxfam.co.uk and you'll be supporting Oxfam's work around the world.
Sign up for specials
If your children love a particular brand of clothing or shoes, or a specific shop that you frequent, the retailer or manufacturer may sometimes reward you for your loyalty. Sign up at your favourite brands' and shops' websites to receive e-mail coupons, newsletters and sale notices.
Visit savings sites
Check out savings websites, such as Coupon Snapshot,  that offer free samples, information about special sales, clearance links and printable coupons for children's clothing retailers and even some of your own favourite shops.
Stock up
When you find deals on basics that you use daily [such as socks, jeans, underwear, tees, etc.], stock up and make the most of such online steals.
Make it last
Your kids' tastes can change even faster than they grow. So when they beg you for the latest must-have trend item, take to the internet to get it second-hand or from a discount retailer. If you have to pay full price for an item, try to purchase it during a time when the shipping is free since many online retailers reward purchases over a certain amount with either free or upgraded shipping. Mix pricey trend items with basics such as jeans and tees that can usually last a few seasons.
With the simplicity of shopping online, you can have your kids' hot new clothes dropped on your doorstep without ever leaving the house. We aren't suggesting you stay home 24/7, of course… but shopping online is a economical, convenient option for all your children's clothing needs.
More tips for shopping online