Facing The Cold
With the dramatic falls in temperature, coupled with a desire to turn up the thermostat, our hopes for glowing skin over the festive season are sorely challenged. Here are some winter skincare tips to help you face the cold.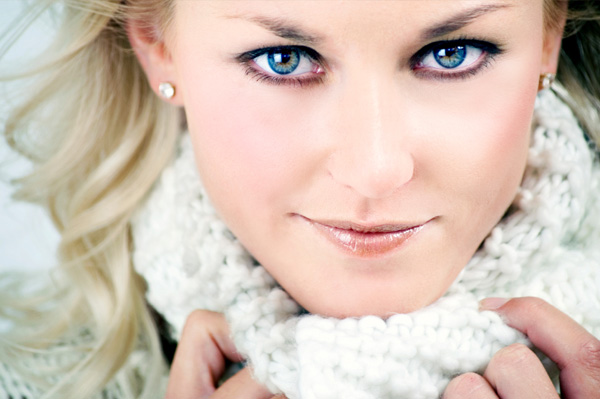 As the heat rises indoors, the humidity necessary for keeping our skin comfortable all but disappears. But with a little advance preparation and know-how, you can prepare and update your skincare regime to reflect the changing seasons. For a complexion radiating health and vitality over the winter months, you'll need to:
1
Banish hot showers and baths
It may be the first thing you desire after stepping in from the cold, but a long, hot soak in the bath could be adding to your skin's bag of woes. Turn the thermostat down a few notches and spend 10 minutes less in the water than you would like to. On stepping out of the bath or shower, gently pat your skin dry and slather on the moisturiser, preferably whilst your skin is still damp. This will lock in that much-needed moisture.
Inexpensive humidifiers are worth their weight in gold when it comes to restoring health to our skin. The humidity helps restore the skin's mantle and prevents it from drying out, which can lead to uncomfortable, itchy skin. Alternatively, place a few bowls of water strategically around your home, which will go a long way in restoring moisture to the air.
5
Exfoliate at least once weekly
Depending on your skin's sensitivity, it's advisable to slough off the dead skin cells regularly. By adopting this simple measure, you will allow the new skin to shine through, leaving your skin glowing and full of vitality.


7
Drink warm water infused with lemon
This will allow your blood to cleanse itself, detox the body and eliminate harmful toxins, all leading to healthy, glowing skin. Dehydration can also cause skin to lack luster so it's imperative to drink a lot of fluids.
2
Continue to use sunscreen
Summer may be over but winter sun can be just as harsh. Use a daily sunscreen with SPF 30, especially if you partake in winter sports at a high altitude. Sun damage can accumulate over time and cause problems down the road. Keep your skin looking beautiful for years to come by remember to protect it from sun damage.
Use a little jojoba oil or olive oil in your bathwater, which will go a long way in smoothing the surface of your skin. Did you know you could also moisturise from within by loading up on high-quality omega-3s?
This step speaks for itself, but even those with oily skin will need to moisturise over the cold, winter months. Dry skin benefits from creamy, rich textures designed to bring comfort to the skin's mantle.


8
Take a cue from Mother Nature
Winter time offers up the perfect excuse to go to bed early. By catching up on some much-needed sleep, your skin will have more time to repair the day's damage. Indulge your body further by applying moisturiser to your hands and feet before settling down for the night.
More tips for your skin
Which foods will make my skin zing?
5 Beauty rules that every girl should live by
5 Steps to younger looking skin
More From SheKnows Explorer