Secrets To Sex-Ess
Long-term relationships can often mean skimping on sex. The solution to that is simple: Upgrade your sex life by following these tips.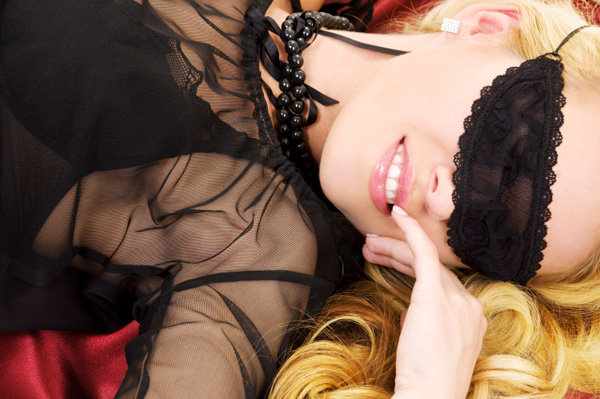 Have things become a little ho-hum in the loving department? If your sex life could do with a little re-boot, read on ...
Go in blind
Tie a silk scarve around your eyes, and another over your partner's eyes. Now that you've both lost the ability to see each other, you'll have to feel your way around.
Get textual
Send a kinky text or email to your man while he's at work, telling him what you plan to do to him that evening.
Stock your toy chest
If you don't have a goody drawer, run – don't walk! – to your closest adult store: you don't know what you're missing! Head straight to the counter and ask for starter-kit recommendations. If you're uncomfortable about visiting an adult store, take a girlfriend or your partner with you, or shop online.
Dive into the goody drawer
Women, bring your sex toys out of the closet and into the open bed. Vibrators, lubricants and other sexy accessories can help you mix it up in the bedroom with your partner, provided that he understands the toys are there to enhance your experience with him, rather than replace him.
Kiss
When you're in a long-term relationship, it's easy to forget how sexy passionate kissing can be. Kissing can become habitual, predictable or bypassed altogether, but it's one of the most intimate things you can do together. Commit to a solid make-out sesh, and see where it takes you.
Play dress up
Walk into the bedroom sporting a pair of killer stilettos and a cascade of long blonde curls – and nothing else. You could also turn to the classic 'french maid' outfit, or shimmy into a matching bra and pantie set. Whatever works for you!
Enjoy an aphrodisiac
Hot and spicy foods that are said to make you sweaty and excitable, so make a meal of it! Chilli releases endorphins, stimulates nerve endings and increases your heart rate; almonds are high in libido-boosting vitamin E; and goji berries have long been considered sexually potent in Asian cultures.
Sneak in a quicky
Next time you're at a boring party or family gathering, inject a little spice into the evening by sneaking away to the spare bedroom or bathroom. While it probably won't be the most satisfying sex you'll ever have, the possibility of getting caught adds a new level of excitement!