Girl Time
There is no doubt that Britain is a leader in the ever-expanding Spa market. Whether it's rare Ayurvedic treatments you're after, a good old fashioned pedicure, even cosmetic surgery, the range and scope of spas across the British Isles are second to none. Romantic weekends away are all well and good, but a girly weekend away, complete with room service, outdoor pools and, of course, lots of good Rose, is unbeatable for putting a smile on your face and a kick back into your routine. Below is our definitive guide for cross country spas to suit any shape, size, desire and budget.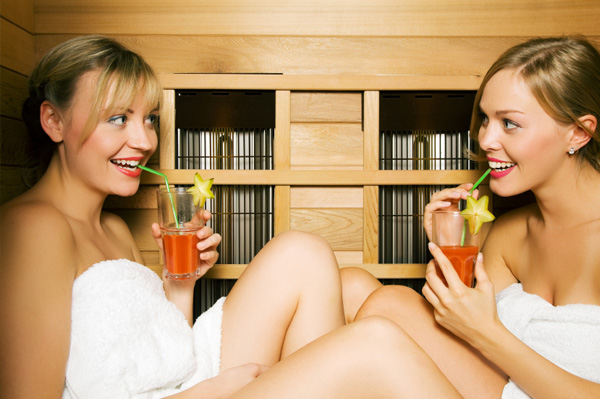 Our favourite spas
Ragdale Hall, Leicestershire
A beautiful Victorian estate amidst the green, rolling hills of Leicestershire countryside, Ragdale Hall has been winning Health Spa of the Year awards for over a decade and with good reason. Its Health Hydro and Thermal Spa has a range of packages available at extremely competitive prices and its Health farm is ideal for those wanting to totally detox and switch off.
Champneys, Forest Mere
The Champneys range of spas and products are synonymous with excellence and the Forest Mere location is our personal favourite. In what was once a hunting lodge and keeper's house for the Royal Forest of Woolmer, its woodland Hampshire setting is utterly tranquil.
It boasts an Alternative Health Clinic which specializes in less traditional healing therapies such as Reiki but, of course, still has all the usual massage and facial treatments of any exclusive spa. Lunch at its Terrace café is a must.
Grayshott Spa, Surrey
Only a stone's throw from London and with its Day Spa option, Grayshott is perfect for those on the go who need a quick fix. However, if you have the time to stay and really indulge in all its sumptuous offerings, we suggest you do so. Offering either Traditional Spa Breaks, A La Carte Spa Breaks or the Specialist Spa Breaks, those behind Grayshott have created options to suit everyone.
Created to suit each guest, the range is vast and almost bespoke in consideration. For mothers-to-be, their pregnancy treatments are a big hit.
Cedar Falls, Somerset
Aside from all the expected offering of a spa, Cedar Falls is extremely popular amongst golf enthusiasts for its stunning course set within 44 acres of gardens, woodland and lakes. It is open to non-residents as well as spa guests so its probably worth booking ahead for this. Set within an 18th century home, Cedar Falls also has excellent detox programs for those wanting a serious health kick.
Eden Day Spa, Staffordshire
Eden Spa has health and wellness locations in both Nottinghamshire and Staffordshire, and both are equally gorgeous and set within picture-perfect manor houses. The Salt-Water vitality pool in Staffordshire must have healing properties for how incredible it makes you feel and its Aqua Detox Centre, complete with Steam room, sauna and saunarium makes it worthy of a trip in itself.
Babington House, Somerset
A leader in its own right, Babington House may not be the cheapest of options but it is money well spent. Rustic but luxurious, quirky in style and totally unique, it is set within the most gorgeous of Somerset surroundings. The Cowshed Relax Spa uses the company's own formulation of gorgeous Cowshed products and additional facilities include the indoor and outdoor pools, the gym and steam room and Cowshed Relax which offers face and body treatments.
The surrounding grounds are home to grass tennis courts, a croquet lawn and a cricket pitch so there is plenty on offer for those wanting a little activity alongside relaxation treatments.
Next: More techniques for stress reduction and relaxation
More From SheKnows Explorer