Summer Beauty
It is a well known fact that dry skin looks older than its years and tends to hang around delicate, noticeable areas such as the eyes, décolletage and arms. With summer here, and much more of our skin on display, many of us are left feeling exposed, insecure and not at all that into whipping on new summer dresses we've been slimming for in recent weeks. There are, however, a few simple steps we can all take that will make a marked difference, both to how we look and feel this summer.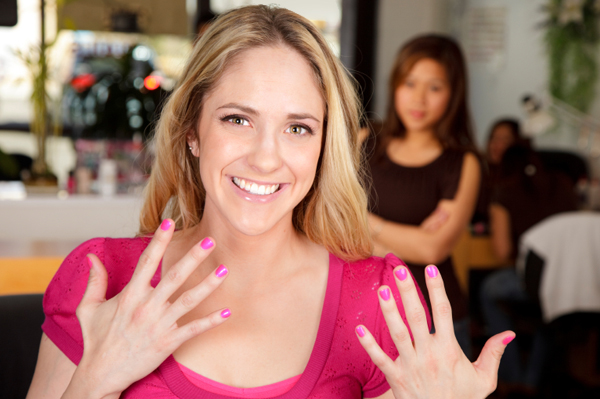 1. Exfoliate
Start by brushing away dead wintry skin with a good exfoliating brush for the body and a gentler exfoliator for the face. This allows fresh, new skin to emerge sparkling and even-toned. Immediately reducing skin's appearance of age, it will give you new skin with which to face the summer.
2. Hydrate
Drink tonnes of water and put on as much moisturizer as you can. This might sound obvious but hydration from the inside and out is essential. "It gives an elasticity to the skin that irons out the appearance of fine lines and softens deeper ones too," advises Dermatologist Vindha Raphoor. "And don't forget areas such as knees and elbows which so many women forget need lots of moisture too," she says.
3. Drink green tea and snack well
This is a part of your summer skin routine that can be started months in advance. Green tea is not only considered a good preventative of cancer, but according to www.smartskincare.com, "the topical green tea polyphenols are likely to slow down the development of some signs of aging." And,  of course, what we eat impacts how we look and feel. Shed a few pounds easily by keeping healthy snacks such as raisins and fresh cut fruit nearby so you aren't tempted by high-sugar, high-fat "treats" to get you through to your next meal. "Berries and avocados are known to have an excellent effect on your skin because they help to produce natural collagen through Vitamin C" states Raphoor.
4. Trim your hair
Taking just a couple of inches off dry hair that is often left lifeless after harsh winter months can make a huge difference. Buy a new outfit and you feel great, but if you hair looks tired, you will too. You don't need to make any radical changes - just get a small amount off the bottom and it'll add body and life to limp, post-winter follicles.
5. Brighten up with self-tanners
Start the summer with self-tanning. You'll feel better that first day in a bikini if you have started the tanning process at home. You will appear slimmer for some colour and your skin will naturally appear firmer. We recommend Clarins Self-Tanning Instant Gel (£15.50) for easy-to-use, no streak fake tanning action.
6. Don't forget your nails
An hour long manicure and pedicure is the best way to kick-start the summer. It is well-known that we all feel more confident for neater, glossier finger and toe nails. Sandals will seem less daunting and you'll instantly feel sexier. This is quick, cheap and a fun indulgence with enormous results.
7. Look ahead with daily UV protection
Don't forget the future. Wear a good SPF on your body and face cream daily, even if it doesn't feel as hot at home as it might on the Med. Don't overdo the tanning just to feel good THIS summer. Remember future summers too and the long-term effects of skin damage. "I still find it horrifying that so many people allow their skin to burn," says Raphoor. "You can never undo that type of damage." We love Clinique's Youth Surge SPF 15 Age Decelerating Moisturizer (£38.00.) Get 100s more of our best beauty tips here>>>
Homeade beauty treatments for summer
Home Spa Day
Dont let your budget keep you from enjoying a relaxing spa day. Kim Danger shows you how to create a rejuvenating facial treatment and aromatherapy simply by using everyday household items.
More beauty Tips for summer
More From SheKnows Explorer