European Winter Romance
Looking for something exciting and romantic this winter? Maybe you're getting married or you've just wed and need to find the perfect honeymoon spot. Read on for some fabulous winter European wedding and honeymoon locations!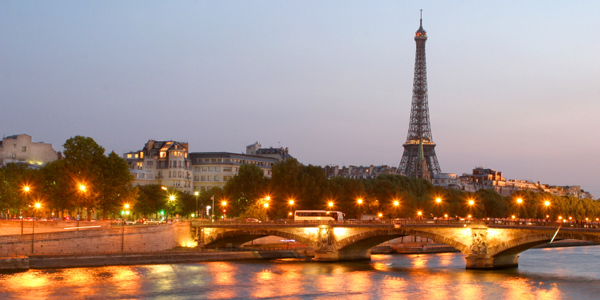 Paris
Paris is the heart and soul of romance in Europe. A cliche to some, those who have been there can readily see what a fantastical, fairy-lit, winter wonderland it is during winter months. The Champs Elysée is alive with Christmas shoppers, the Eiffel tower twinkles in all her glory, and the romantic mood of France's capital city will sweep you away in seconds. It's impossible not to feel a little loving in such a glorious spot as this.
The George V hotel is infamous for its opulent design and international reputation so it's a wonderful honeymoon spot but also offers wedding packages for those wanting to get married in Paris. Artistic director Jeff Leathem is on hand for those who want help with all the finer details. If you are custom-designing your own wedding, George V work alongside you. The Gardenia package offers everything from champagne on arrival to Two-Michelin star food in the hotel's private salon, a spectacular spot for a winter wedding in its own right.
Rome
From the Trevi fountain to the Sistine Chapel, the Parthenon to the seven hills surrounding this sparkling Italian city, Rome never fails to amaze. The Italians, by their very nature, are romance lovers and Rome is undoubtedly the capital of such passion. Those who haven't visited during the cooler winter months and who want a European alternative for either a wedding or honeymoon would do well to choose this gorgeous Roman setting.

And while in Rome, one can make no better choice than the Cavalieri hotel. The favourite pit stop for stars such as George Clooney and Julia Roberts when in town, the hotel's restaurant La Pergola boasts the only three Michelin stars in all of Rome. The hotel's One Million dollar wedding package has proven very popular but for those wanting a luxurious, uber romantic honeymoon spot, the Cavalieri comes without reservation. The panoramic views across Rome alone make a stay worthwhile.
Next: 3 More European winter wedding destinations >>
More From SheKnows Explorer