Don'T Get Burned By The Glare Of Life
You look out of the window as the barren trees rustle through the biting wind, wrapped in your coat you inhale the peppery air and brave the silver sod which has frosted over houses, hills and lakes like a wedding cake…the last thing on your mind is slathering on the sunscreen, but should this be the first thing?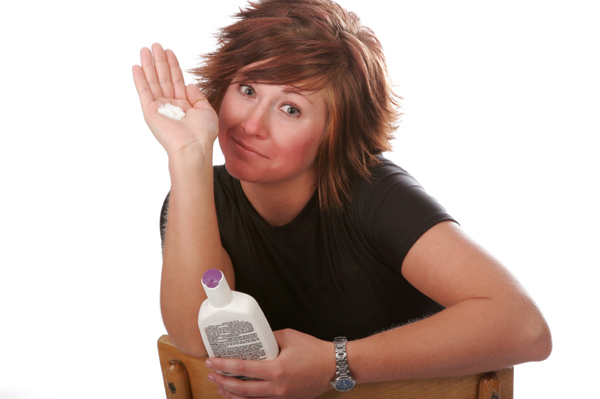 Granted, it may seem winter is not the ideal time to reach for Sun Factor 30, but no matter the season, the sun is always visible - even if we cannot see or feel it. Therefore, we need to keep our skin protection on hand rather than put it away, as the sun's powerful ultraviolet rays are just as dangerous in colder months as they are during the summer.
Just as we cover our bodies with clothes to keep it safe from the cold, we should also cover our face, ears, nose and neck with a sunscreen, as some days the sun's UV rays can dazzle rather than dip and cause our skin serious damage.
Don't go downhill fast
Yes, winter is the time when many of us look forward to a spot of skiing but as we ascend on that magical thread to those snow-drenched peaks which take us a little bit closer to heaven, we actually become even more exposed to those strong ultraviolet rays.
The warmth of home
The fire may be crackling and the door may be shut tight from that raging gale but there is no escaping the sun. In wintertime when the days are shorter, its powerful rays penetrate the earth at a different angle. This means that it can still reach us through our windows. Many drivers experience skin damage to the right side of their faces due to the sun shining through the car window. People who work next to a window also expose themselves to high levels of radiation.
Chilling out
What better way to keep the kids occupied than to help them build a snowman in January? Unfortunately, the snow reflects back at least 80 percent of the UV rays that hit it. Protect the family by slathering on sunscreen which acts as a barrier between the sun and your children's young, delicate skin.
Those pesky spots
Use sunscreen every single day and you prevent the possible onset of brown or red encrusted spots, which could turn into skin cancer. We all have unique birth marks, moles and blemishes on our bodies. Some people have more than others. On average, we have around 25 freckles or moles which are part of our makeup and almost always non-cancerous. Freckles are formed when skin cells grow in a cluster rather than spread out. A cancerous melanoma occurs when the cells grow out of control and form a tumour.
Melanin is created in the cells and is responsible for our skin colour. It is stimulated by the sun which can increase its density thus changing our skin from pale to bronze. The longer we spend in the sun, the deeper and more tanned we look. Magazines portray a sun-kissed body as a sign of radiant, good health, but this could not be any further from the truth. There is actually medical evidence that skin gets damaged from over exposure to the sun.One way to help protect ourselves from skin cancer is to invest in a sunscreen which blocks both UVA and UVB rays.
Stay safe this winter and throughout every season by investing in a sun lotion that suits your needs and look forward to many years with a youthful, fresh-faced appearance... After all, it is easier to prevent than to cure.
More skincare info
Avoid bad skin care habits
Protect your skin the natural way
Myths about winter skin you really should know
More From SheKnows Explorer