How To Get Rid Of Dark Circles For A Fresh And Healthier You
Dark circles under your eyes can make a fresh-face look tired and dull, but you don't have to put up with it. When you use these helpful hints you can have sparkling eyes all day long.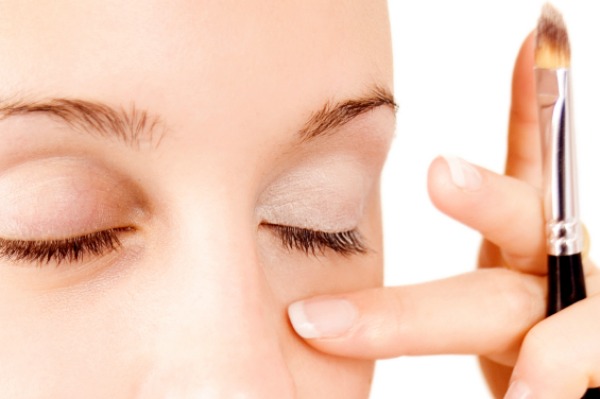 What causes dark circles?
Most people assume dark circles are caused by being tired but there are far more causes than you may have considered.
Lifestyle
Your general health and lifestyle have a huge effect on your skin. Smoking, excessive consumption of alcohol as well as emotional and physical stress can cause dark circles. Poor diet and a lack of iron also contribute to a sallow and tired colouring of your skin. Iron is needed to manufacture hemoglobin – the red pigment in blood – which carries oxygen to the cells in your body. When you do not get enough iron this process breaks down.
If you suspect that your lifestyle could be the cause of dark circles around your eyes, think about slowing down or asking for help with problems. To add more iron to your diet try to introduce lean red meat, dried and tinned beans and dark green leafy vegetables such as broccoli and spinach. Your doctor can give you a simple blood test to check for iron deficiency.
Allergies & nasal congestion
Allergies and nasal congestion can cause your eyes to become darkened or red. They trigger the release of histamines in the body, which inflame blood vessels and cause swelling. For allergy-induced circles consider taking an over-the-counter antihistamine. To alleviate congestion problems, use an over-the-counter saline spray or a solution of salt and water.
Age & genetics
As you get older your skin loses collagen and thins with veins becoming more prominent. The skin under the eyes also thins with fat and collagen loss. This makes the reddish-blue colour under your eyes appear much more noticeable. Sunbathing could also speed up this process by breaking down collagen and mottling skin colour.
There is nothing you can do about the ageing process but to protect yourself from the sun, wear sunscreen and sunglasses. Make sure to cover up as sun exposure actually makes dark circles more prominent due to the body producing melanin. Your dark shadows could have been inherited from your parents. This means that, coupled with other factors such as lifestyle and age, your dark eyes will become even more prominent.
How to get rid of dark circles
Pillows
Use extra pillows. When you sleep for a long time the build-up under your eyes can cause your eyes to become red and puffy. Sleeping with an extra pillow or two under your head will prevent this fluid from accumulating.
Soothe your eyes
A cold compress or damp cloth will relieve your eyes and reduce the dilated blood vessels that lead discoloration. Cool spoons or old tea bags also work well; tannin in the tea shrinks swollen blood vessels.
Eye creams
There are many creams available to counteract noticeable dark circles under the eyes. It may be a case of trying out a few different products until you find the right one for your skin, but once you do, they can make a huge difference to your appearance.
Make-up
There are many dedicated concealing products available that are specifically designed to treat and conceal dark eyes. Again, as with eye creams, it may be a matter of trial and error before you find the right one for you.
Get some sleep
Lack of sleep can make you look pale and enhance dark shadows. A lethargic state will only make you look wearier, so why not try to get to bed a little earlier.
more advice for dark eyes
Reduce dark under-eye circles
6 Secrets to looking younger
Say goodbye to puffy eyes