Beauty Boosting Fragrances
An intoxicating scent is a powerful weapon. It can trigger a deep memory, influence your mood and even change your character. Whether you are a bride-to-be, feeling a little low or just looking for a fragrance that gives you a beauty boost, these sensual scents will make you feel truly stunning.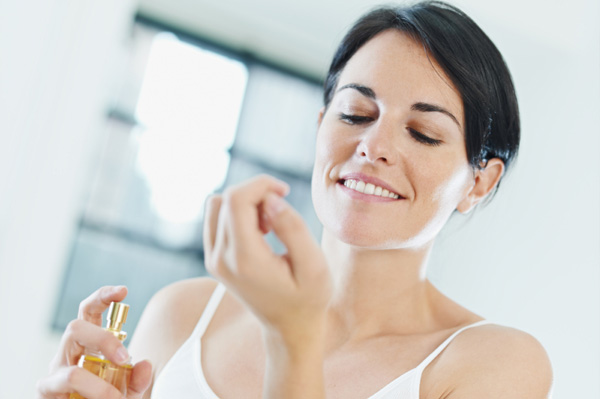 Lancôme, Tresor
Launching over 20 years ago, Lancôme's Tresor, at £36 for 30 ml, is a subtle and fragrant scent that has established itself as a true classic. The powdery rose scent is sure to intoxicate any admirers!
Calvin Klein, Sheer Beauty
This delightful mixture of pink lilies, jasmine and peony with warming musk and vanilla blossom is a joyful and pretty scent, at £31.50 for 30 ml. The delicate and feminine armour is perfect to complement a spring or summer day.
Oscar de La Renta, Live In Love
As the name suggests, this romantic scent was supposedly created to make "every woman in the world feel beautiful." A combination of floral, creamy white woods and musk, this new fragrance, at £63 for 100 ml, is sweet with a touch of sensuality.
Vera Wang by Vera Wang
This classic fragrance has graced many a bride on her wedding day, and really you can't help but feel beautiful when you wear this scent, at £31.50 for 30 ml. Made from Bulgarian rose, calla lily and mandarin flower with a flurry of white florals, it is like a blossoming garden in a bottle.
Stella McCartney, L.I.L.Y
This perfume, at £44 for 30 ml, is wrapped in romance thanks to the history behind it. Designed in honour of the relationship between creator Stella's famous father Sir Paul McCartney and her late mother Linda, L.I.L.Y stands for "Linda I Love You." It is a soft and pretty fragrance that cannot help but lift the heart. Its lily of the valley scent is fresh and pretty, and a touch of truffle adds a soft texture to the fragrance.
MORE SCENTS
Love at first scent: The science behind fragrance lust
The sexiest scents
Types of perfume: Finding the right fragrance for you
More From SheKnows Explorer