Moving On...
The end of a relationship is never easy. Whether you wanted to or not, losing a partner leaves a big space in your life that may be hard to fill. Heartache is one of the hardest things you will go through, but it may be helped by these seven steps to help the healing process.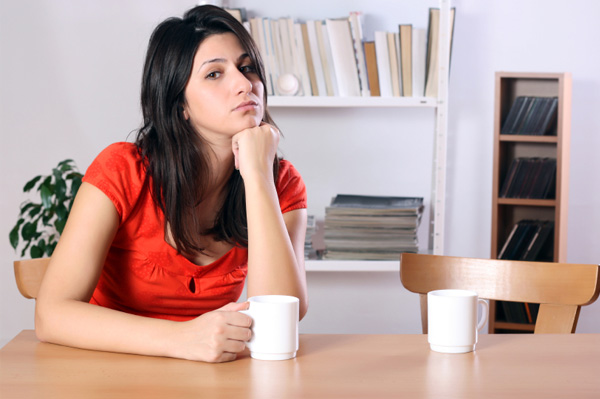 Accept it's over
Pining for your ex-partner or hoping that they might call and change their mind will stop you moving on. Accept that you broke up for a reason, and whether or not you agree with them it is over. If you get back together later down the line then great, but don't wait for some grand gesture – because it won't happen.
Don't wallow
It is normal to be upset about a breakup but if you are still sitting round the house crying three weeks later, you are just wallowing. Stop yourself from listening to "your song" or DVDs that mean something to the relationship. Most importantly, stay off social networking sites furiously looking for signs of how you ex is coping. There is going to be nothing to see that will make you feel better, and probably lots that will make you feel worse. Put yourself first and think about how you are dealing with the breakup.
Consider your future
Try to see your breakup as a positive and fresh start in your life. As a single person you can be as selfish as you want, and it could be just what you need to make a change in your life.
Don't get drunk and call/text
If you want to go out for a few drinks to cheer yourself up, then go ahead. But don't get yourself into such a state that you end up doing something you regret. If you think that you might get upset and want to call your ex, then you are probably not ready to start over-indulging on alcohol. As a mood enhancer, it will just make you feel more upset than you actually are.
Reclaim your social life
Think about all those times you had to turn down an invitation because you had plans with your partner. Now you have extra time on your hands put it to good use. Catch up with friends, go out to the cinema, theatre and concerts, and do all the things that you missed out on when you were in a relationship! You will soon wonder how you ever had time for someone else.
Don't rebound
Starting a meaningless relationship with someone else might sound like a good way to get over someone, but inevitably it will make you feel empty, especially if the person you are seeing isn't who you actually want to be with. If you meet someone, then explain that you are freshly single and need some time before starting anything new. They will understand – you never know they could be "the one" so are definitely worth waiting for.
Make a change
A breakup is a new chapter in your life, so why not make other adjustments too. Whether it is redecorating, a new haircut or even a holiday, a change could be the perfect way to give yourself a new perspective on life.
more break up advice
7 Smart reasons to break up
Handling the fresh pain of a breakup
What not to do after getting dumped