Go Bright Or Go Home
The celebrity hair trends this year are loud. So if you're looking to revamp your hair and want something that channels your inner Rihanna, think bright and bold. It's all about confidence, and our leading ladies are showing us just how to do it with flair.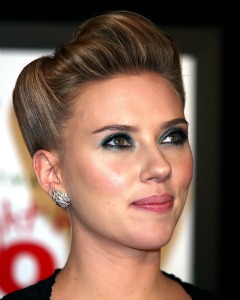 The up-do
The current Mad Men craze is resulting in some slick, goddess-like hair styles, the elegant up-do being one such take on this 1950s revival. A number of celebrities love this beautiful retro look. Scarlett Johansson and Keira Knightley are probably most famous for their swept-back hairstyles, while Thandie Newton was recently spotted with a permed up-do that was ladylike and funky all at once.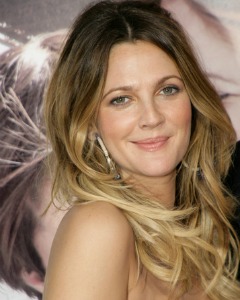 Two-toned and dip-dyed
Alexandra Burke does this trend in a more subtle way, enhancing her rich, dark tones with a flash of deep red along the bottom. If you want to go way out and make like
Drew Barrymore
, consider dying most of yours blonde while keeping more lengthy roots a darker brown. Jaime King was recently papped with aqua blue, dip-dyed hair against her blond locks but we don't recommend this look unless you're either a supermodel, or have extreme confidence!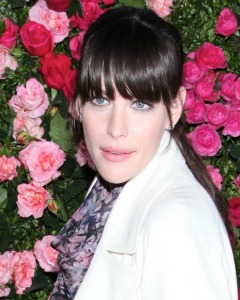 The Fringe
Think Liv Tyler, and you think of the fringe. One of her signature styles, her sharp, straight-across cut shapes her face beautifully. Rihanna, on the other hand, sports the swept-across, longer fringe stunningly, a safer bet if you're not sure which way your hair grows. (Should your hair follicles grow in a backwards direction this is not for you — your fringe will stick straight up.) If you're not sure, ask your hair stylist for advice. They will be able to tell you whether this will work and guide you through what is in fact a huge change to both hair and face shape.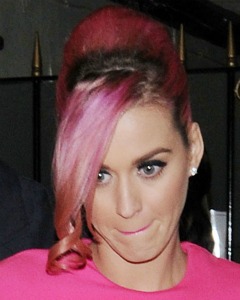 Bright colours
Katy Perry is the Queen of fluorescent hair these days, taking the crown from previous serial dyer, Linda Evangelista. One day she's fluoro pink, the next her retro locks are Smurf blue. Lindsay Lohan has been flirting with going red by using a light tangerine colour on her hair and Rihanna, again, has shown that bright hair colour can work against any hair and skin colour. It's about inner confidence and nothing else. The only women who don't suit bright hair are those who don't feel good with it. So channel your inner rock star and go bright this summer.
More From SheKnows Explorer