Why And How To
Wear Yellow Now
The U.K. is known for its grey skies and stiff upper lips, so making a yellow fashion statement stands in marked contrast to our meteorological and cultural outlook. That's before even considering the issues with our inherited skin tone! But yellow has a power and complexity that we can learn a lot from... If only we can make it work for us.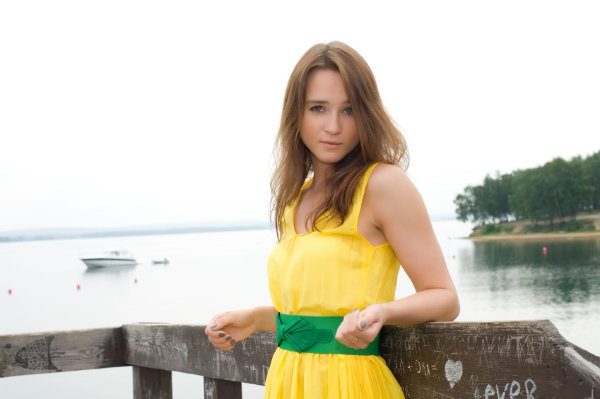 There are places in the world where wearing yellow just works. Ibiza, Cannes, Miami, Los Angeles... but London? Not so much.
It makes sense, really. We are famous for our steely reserve -- the wit, the wordplay and the quiet strategic assessments we make before sticking our heads above the parapet. There's no question that yellow turns heads, and while we might be comfortable with that when we're showing off our suntan on holiday, it's different when we're on our home turf.
According to colour psychologist Angela Wright of Colour Affects, every colour has universal properties that affect everyone regardless of gender or culture. For its part, yellow stimulates our emotions and focuses our egos, which can really boost self-confidence -- but that might be at odds with the British temperament.
Defence mode
"People in our country treat yellow with extreme caution," says Wright. "Maybe we're a nervous or insecure lot, but Londoners in particular tend towards grey and black first. Fashionistas will tell us it's slimming, sophisticated and elegant, but those colours are really just a security blanket. Black and grey are an expression of a loss of self-confidence. It's like we're all in defence mode."

A complex character
This summer, the High Street certainly recognised the power of "a pop of colour" to lift our spirits, and yellow is a real star.
"If you get it right, it's wonderfully optimistic and associated with a happy sunshiny feel," says Wright. But she cautions that colours are complex and yellow is no different. If you pair it with black, a universal sign for caution and danger, it creates extreme anxiety. Bees, snakes, road signs -- they are reminding us of what we inherently know.
That's not the only hazard created by yellow. It's notoriously hard to wear. Think of how many shades there are, from mustard to custard, all suiting different types of women and skin. Or not.
It's all about contrast
While it's no secret that yellow looks super-sexy against Asian, black or Latin skin, it's not always easy for a lighter-skinned Brit to pull off.
What to do? The answer, it seems, is working the contrasts. Bold yellows work well with their jewel-toned opponents on the colour wheel, like violet and vibrant blues. Also, take cues from our landscape. What catches your eye more under a grey British sky than a field of golden rapeseed, a colourful hanging basket or a bright yellow Wellington boot in the rain? If, as Wright says, you're a Londoner sticking with your greys, then feed your ego with a yellow complement.