More Dash, Less Cash
We may all be feeling the pinch but that doesn't mean those getting married should sacrifice their big day. There are plenty of nifty tricks for pulling off a show-stopping wedding and reception without having to really splash the cash.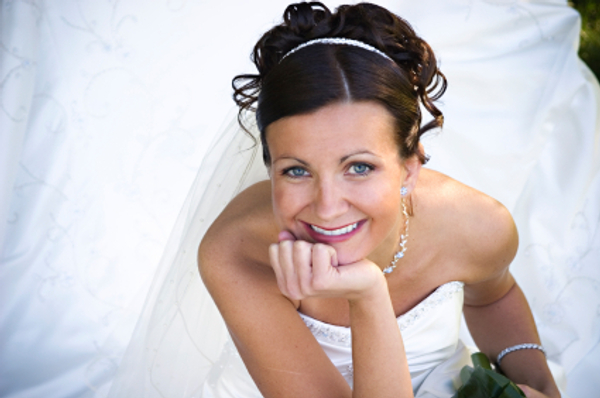 Celebrate your nuptials without compromising on style.
If you don't ask, you won't get
When it comes to venue hire there are lots of deals out there. Restaurants, hotels and banqueting rooms will have a set hire fee, but if you ask them to reconsider, they often will. Times are tight and nobody wants to lose business, so if their hire fee is out of your budget, make them an offer and you may get what you want. Additionally, ensure that their hire fee isn't "dry," i.e. only for the room. Make sure that all linens, tables, glasses etc. are included in the fee and, if they aren't, ask if they'll consider wrapping everything into one costing.
Sell your day
Magazine coverage isn't just for A-list celebrities. Lots of bridal magazines feature "real wedding" sections with photos of weddings and details of how the bride and groom planned their day. If you aren't against pictures of your day appearing in a magazine, contact them and see if they'll feature it. Knowing that your wedding will be covered will give you leverage to negotiate the cost of everything from your flowers to your cake, as those suppliers are getting guaranteed national coverage.
Have more than one cake
Wedding cakes can be very expensive and, let's face it, there is nothing more disheartening than paying all that money to see half-eaten slices dotted amongst the table settings. Why not ask your close girlfriends to bake cakes or muffins for the day? You'll have a beautiful table laden with a variety of home-baked goodies, which is far more personal and gives your guests a choice of sweets.
Hit the high street (or the web) for your dress
You may have grown up dreaming of a Vera Wang gown, but if that price tag leaves you spinning, head to the high street or go online. Lots of retailers, from Monsoon to Banana Republic, are now producing their own ranges of stunning wedding dresses at a fraction of the usual bridegown cost.
Get up early
Flower markets do start at a very antisocial time in the morning — some as early as 2 a.m. — but if you head to one of the larger ones, such as that in Covent Garden, you can buy bunches of every flower imaginable at a fraction of the cost. If anyone in your family is good at arranging flowers, ask them if they'll consider doing your flowers in lieu of a gift.
MORE WEDDINGS
Choosing a wedding hat that works

Celebrity weddings: Katie Price has 2 very different wedding days

10 Alternative wedding gifts