Home-made beauty treatment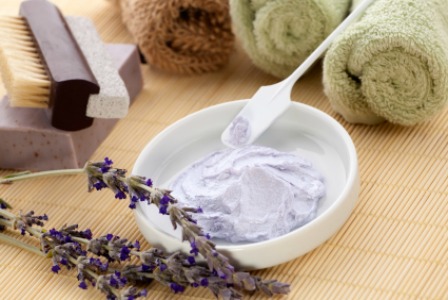 There are a huge amount of scrubs on the market but, while they may be effective in fighting dry skin, they are all pretty expensive. Don't worry, you can make your own  — in your kitchen.
super soft
There are several fab ingredients probably lurking in your kitchen cupboards that could do the job, and this scrub also makes a fantastic gift if you put it in a decorative jar. Simply make a large batch and try it out on all your friends too.
Sugar body scrub
White sugar is an effective exfoliator and great for sprucing up dry, dull skin. This body scrub also contains olive oil which is a great moisturiser.
Ingredients:
3 cups white sugar
1 cup extra virgin olive oil
10 drops of lavender essential oil or another essential oil of your choice
Directions:
Combine all the ingredients and stir thoroughly.
Decant the mixture into a jar immediately and seal tightly.
Keep the scrub in the refrigerator and use it within one month.
This is an abrasive scrub so don't use it on your delicate facial skin and don't scrub too hard. Gently massaging it into the skin will do the trick. Once you feel you have treated your skin for long enough, simply wash the scrub off.
More on beauty
Why water is best kept beauty secret
The best beauty products to splurge on
The secret to saving money on your beauty regime