Is J. Crew coming to a High Street near you?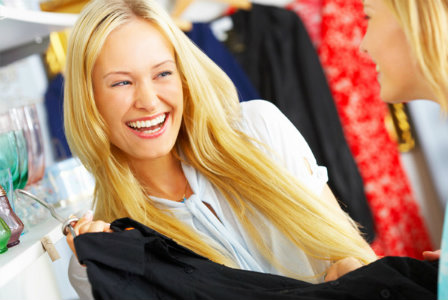 Here in the U.K. we've been anticipating the arrival of American store J. Crew since Michelle Obama proclaimed her love for their clothes. What can we expect from the new retailer and how will it change our wardrobes?
The best bits from
the American chain
We all love a shopping trip to the States to absorb some quality American atmosphere and take advantage of a favourable exchange rate but, with the recent openings of fantastic U.S. chains, like Anthropologie and BCBG, isn't it nice to know we don't need to go so far afield?
So it's great news that J. Crew is likely coming to a High Street near you. While date and location is not yet confirmed, we were encouraged to hear creative director Jenna Lyons announce that she hoped to open more than one store in London as early as next year.
This is wonderful for Brits who have just started to cotton onto J. Crew for its classic tailoring and high-fashion flare. The brand began shipping to the U.K. in 2011 and even though it's available on jcrew.com and the upmarket net-a-porter.com, it's affordable enough for housewives, mums, new execs — and even some students. No wonder the label has won high profile fans like Drew Barrymore, Reese Witherspoon and the First Lady of the U.S.A.
So what can Brits expect from the American stalwart?
Colourful prints
The autumn line-up boasts vivid jewel tones, tactile fabrics and a range of playful patterns, all mixed in surprising combinations that manage to be mischievous and elegant all at once.
A few of our favourites?
Patterned trousers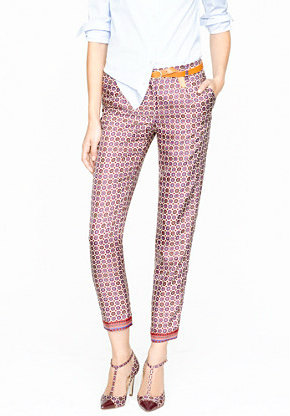 Printed trosuers, whether full or capri-length, are huge for autumn and J. Crew delivers a selection of options — from graphic patterns that work well with jewel tones to more subtle options in silk scarf foulard (£250). We love that this pattern is also available in a casual shirt dress (again, £250), which looks adorable paired with a 70s-inspired hat.
Bold knits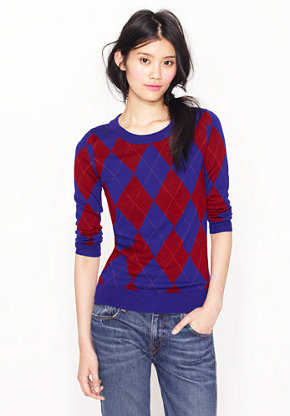 With statement knits being the new season's big hit, watch out for J. Crew's take on some old classics. Choose from Fair Isle or argyle patterns in eye-popping colours. Priced £99, they will look great with boyfriend jeans or tweed skirts. Plus,
J. Crew has always been known for its sizeable and versatile cashmere collection. With such a range of colours and styles, you are sure to find a match for those trousers.
Bejewelled shirts
The more upscale J. Crew Collection gives us embellished shirts and sweaters that can add sparkle to any wardrobe. This is particularly timely as films like Anna Karenina and The Great Gatsby send our thoughts spiralling to more opulent eras.
Crystal shirt
This embellished crystal shirt (£272) turns a typical work shirt into a shining star, while the jewel-collared sweater can class-up any outfit. It works especially well with autumn tweeds.
Sequin shirt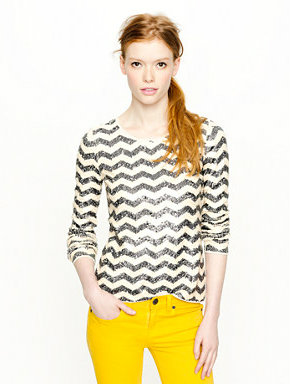 Or look at how J. Crew is using sequins. Reminiscent of Charlie Brown — but a Chuck with parents and a pay cheque — is this zigzag sequin shirt (£116), which looks masterful with brightly coloured jeans.
Finally, never forget J. Crew's range of accessories. With classic shades, indulgent gloves and hats, shoes, handbags and sophisticated jewellery, they always help you complete your look.
We will let you know as soon as J. Crew announces its opening day. In the meantime, start browsing. You want to get in shape before the shop-floor stampede that's headed our way!
More fashion
What your wardrobe says to men
Fill your wardrobe with gold, silver and bronze
Autumn-winter style with sex appeal
More From SheKnows Explorer