Romancing
With The Stars
Love makes the world go round, or so they say, but in Hollywood it can also boost a career and get bums on seats. Here's a list of 10 of our fave star couples whose gorgeousness and public displays of affection seem more than publicity stunts.
Jennifer Aniston and Justin Theroux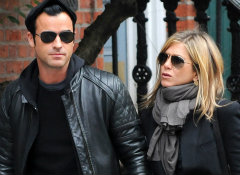 Admit it: a part of you is thrilled to read a list that doesn't start with Brad and Ange — not only because their going strong is getting to be old news, but because Jennifer Aniston is finally able to share in their love and luck. Jennifer and fiance Justin share an effortless authenticity to their style and their coupling. We wish them all the best.
.
Khloe Kardashian and Lamar Odom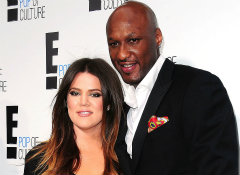 People accuse the Kardashian clan of doing everything for the camera but, with Khloe and Lamar, we get the sense that their off-camera commitment is the real deal. Between his career ups and downs and rumours about her parentage and fertility, we've seen them tackle some tough times. We're hopeful this year brings them a new baby — and us a new reality series.
Rachel Weisz and Daniel Craig
Between Bourne and Bond, these two can take on the world. Whilst decidedly low-key and fairly publicity shy, every shot published shows two people genuinely enjoying each other's company — and looking loved up, sexy and intelligent as they do it.
Ellen DeGeneres and Portia De Rossi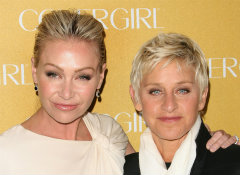 Still going strong, Ellen and Portia started dating in 2004 and tied the knot in 2008. As one of their wedding guests told the Chicago Sun-Times, "Love is not about gender... it's about two people who are totally dedicated to each other and their relationship."
Jada Pinkett Smith and Will Smith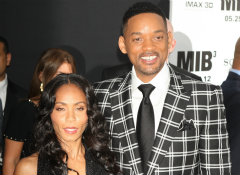 Celebrating their 15th wedding anniversary later this year, if these two don't work out there's no hope for any of us. The couple claim the success of their relationship is all about talking and sex. Sounds like a winning formula.
Beyonce and Jay-Z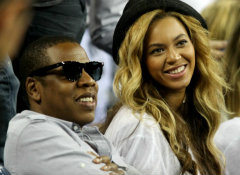 Beyonce has inspired us all with songs about respectful relationships and her proof is in her marriage to Jay-Z. Now parents of a baby daughter, they still look to be having fun and enjoying every minute of their whirlwind lives together.
Gwen Stefani and Gavin Rossdale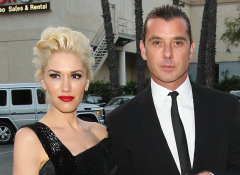 Gwen and Gavin, when not drinking out of the fountain of youth they seem to have found or making adorable children, look secure, stylish and totally in love. So much so that they got married twice... perhaps so she could wear her John Galliano dress a second time.
Gwyneth Paltrow and Chris Martin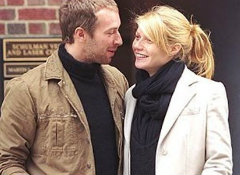 Sure, they've been accused of being self-righteous and smug — but why not? They live a wonderful cross-continental life, they eat well, exercise, look great and they have bags of talent. It's no wonder they've created a healthy, loving family. Plus, who doesn't want Blythe Danner as a mother-in-law?
Jessica Biel and Justin Timberlake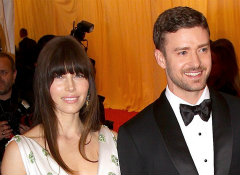 With one of the most enviable bodies in Hollywood, we cannot wait to see Jessica Biel sashay down the aisle and into the arms of Justin Timberlake. While both can create some serious on-screen drama we love that, as a couple, the drama falls by the wayside. Happy and secure, the only thing seemingly high maintenance about this couple is their busy schedules.
Princess Catherine and Prince William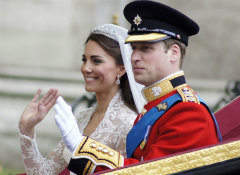 After the Duke and Duchess of Cambridge tied the knot we stopped looking on relationships in the British Royal family with suspicion and concern. These two have what it takes to make it, even with the backdrop of pomp, circumstance and paparazzi. One look at the photo of the two of them cuddling in the Olympic Velodrome and we can plainly see that this is a fairy tale.
Images: WENN
More celebrity couples
Melanie Sykes engaged to boyfriend she met on Twitter
Cheryl Cole dating American backing dancer Tre Holloway
Glamour model Imogen Thomas feared she had lost her baby
More From SheKnows Explorer