Best Of Neighbours
The residents of Ramsay Street cope with drama on a daily basis - from plane crashes and natural disasters to bomb threats, wedding day calamities and everything in between. We love dipping into the trials and tribulations of our favourite Neighbours characters.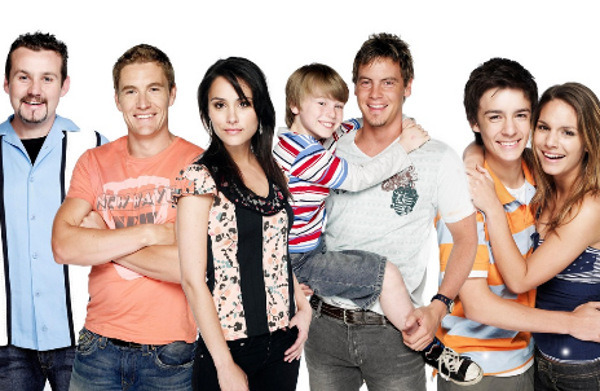 This iconic Aussie soap has been on the air in the UK and Australia for a quarter of a century, and for very good reason: the salacious storylines and scandalous characters just keep getting better!
It's not an easy task, but we've combed through the last 25 years of the show to come up with some of the most memorable Neighbours moments.
Scott and Charlene's wedding
Scott and Charlene's wedding episode is practically the defining episode of what Neighbours was all about in the 80s. This episode featured the entire cast, and audiences loved watching the romance of off-screen couple Jason Donovan (Scott) and Kylie Minogue (Charlene) spill over on to the small screen. Their Wedding Theme, 'Suddenly' was performed by Angry Anderson, and subsequently become a Top 10 hit in the UK!
Madge's terminal illness
When Charlene's mum Madge died of terminal illness in 2001, fans mourned the loss of our favourite flame haired, croaky-voiced Neighbour. She died with loveable husband Harold by her side, of course, and the actress who played Madge has since popped up in the the UK soap Emmerdale, playing Edna's long-lost pot-smoking sister, Lily.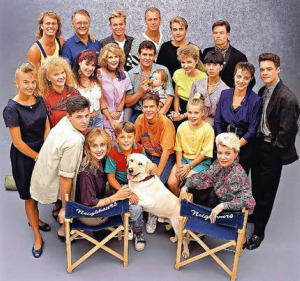 Daphne's death
The relationship of good guy Des and stripper Daphne — who meet when she's hired as the entertainment for his bucks night! — is one of the series' classic romances. The couple were the first to tie the knot on the show, so when Daphne was fatally hit by a car, Des — and the Neighbours viewing audience across Australia and the UK — was suitably devastated.
Dee's wedding – and farewell
We beamed when the wedding celebrant announced that Dee and Toadie were married — but this is soap land, so we knew that something scandalous was about to happen. The deliriously happy couple shared their first kiss as husband and wife, but as they tripped off on their honeymoon, disaster struck: Toadie lost control of the car. They fly off a cliff and plunge into the ocean below ... and Toadie loses his bride mere hours into their marriage.
The Lassiters fire
What a way for Paul Robinson to make his grand return to the neighbourhood! When the iconic Lassiters Bar went up in flames in the season finale in 2004, we knew that several key cast members were still stuck inside — and we had to wait for season 20 to debut to find out whether they survived! Thankfully, Stu and Sindi made it, but Gus Cleary wasn't so lucky.
Plane crash
This 2005 story arc marks the show's 20th year on air. Half of the street's residents were hustled onto a flight to Tasmania, organised by Paul, to celebrate the anniversary of the Lassiters complex. Unbeknownst to Paul, a bomb had been planted in the plane's undercarriage, and when it explodes mid-air, a bunch of regular characters are killed off. No one was more shocked than Paul when it was revealed that the culprit was none other than Paul's son, Robert, who planted the bomb in an effort to kill his dad!
Harold's goodbye
Harold Bishop, played by Ian Smith, was one of Neighbours' most loved and iconic characters. Harold is the second longest-running character in the show's history, and has been through his fair share of challenges over the years — so it was with plenty of sadness that he drove out of Ramsay Street in 2008 to live with his granddaughter Sky in Queensland.
Didge's death
When our beloved teen mum Bridget 'Didge' Napier died in a car crash – just weeks after giving birth to her baby girl! — we couldn't help but shed a tear or twelve for new dad Declan and baby India.
More From SheKnows Explorer