Who Will Walk
Away With The Crown
Celebrity Big Brother wraps up its' latest run tonight when the winner of the competition will be announced. Jedward is currently the front runner to take home the title.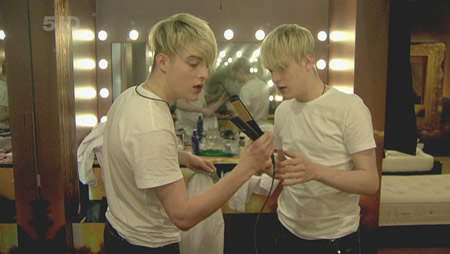 One of the most popular reality shows in the U.K. is Celebrity Big Brother and tonight is the big finale of the season. Finalists include contestants from season 6 of The X Factor, John and Edward Grimes, better known as "Jedward" to pull off the win, but will they?
The other house-mates left in the game are Kerry Katona, Paddy Doherty, Amy Childs, Lucien Laviscount, Darryn Lyons and Bobby Sabel. They are not giving up without a fight and they all want it just as badly as Jedward.
Celebrity Big Brother moved to Channel 5 this year and had good ratings in the beginning, but have seen a large decline. Channel 5 is still optimistic however that they will see success during their two year contract with the show.
Celebrity Big Brother ends tonight and almost immediately the house guests for the regular Big Brother will be moving into the Elstree Compound as Big Brother will first air tomorrow night. No word yet on who will be moving in, how many house guests there will be, or how long the show will last this season.
Will you be watching tonight's finale of Celebrity Big Brother? Tell us who you want to win!
More From SheKnows Explorer