19 Year Old American Star Will Host European Award Show
Young American actress and singer, Selena Gomez, has been tapped to host the 2011 MTV Europe Music Awards in Belfast on November 6.
Hostess with the mostest
One of the most popular up and coming stars in America, actress and singer Selena Gomez, was announced as the host of the 2011 MTV Europe Music Awards which is taking place in Belfast on November 6th. Not only will Selena Gomez be live on television sets, but she will also be tweeting with fans during the show and participating with updates during the show on the official website of the EMA's.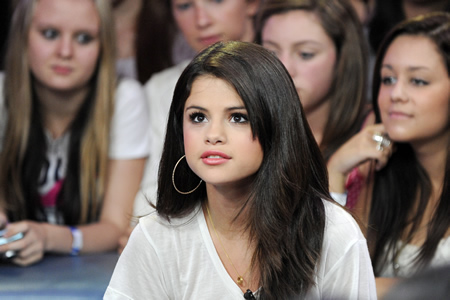 In the press release Selena Gomez made this statement, "I'm so excited to be the host of the 2011 MTV EMAs -- it's a dream come true! This is such a huge event that always recognizes the biggest stars in music from across the globe, so it's a real honor to be MC at this year's show."
Selena isn't the only young star to be participating this year and she is also not the only American superstar to be featured. Traditionally, it is American acts that sweep the MTV Europe Music Awards show.
Who will win?
This year, Lady Gaga leads the award show nominations with six nods including Best Female, Best Pop Act, Best Song and Best Video. Katy Perry and Bruno Mars both have four nominations each.
Other nominees include Eminem, Coldplay, Foo Fighters, Red Hot Chili Peppers and Snoop Dog.
Are you excited about the award show this year? Let us know if you will be watching and who you want to win.
image courtesy of WENN.com
Read More About Selena Gomez The Nominees
Selena Gomez great album debut
Foo Fighters 2011 MTV Video Music Award Winners