Movie Star Wants To Become A Producer
At a recent press conference in Korea, Brad Pitt made his future career plans known. In three years, when the actor turns 50, he is going to quit acting. His plan? To start producing.
Goodbye silver screen
Brad Pitt plans to quit acting after he celebrates his 50th birthday in just three years. He wants to start producing movies to see if he has what it takes to succeed behind the camera like he has in front.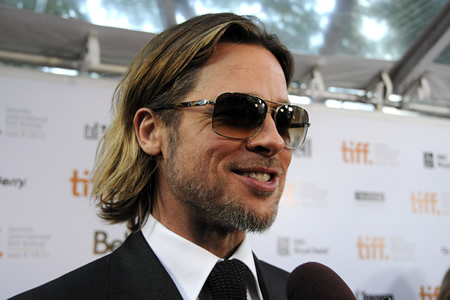 During the conference Brad Pitt proclaimed, "I do quite enjoy the producing side." He also added that he would like producing films which are difficult to make under the current system. He wants to fight for the underdog and make successes out of people who don't look like your cookie cutter movie stars.
Brad Pitt is the father of six children with mega movie star Angelina Jolie. Formerly married to Jennifer Aniston, Brad Pitt admits that he did not always handle fame well. When it comes to protecting his children from the media Brad Pitt can get angry. "Sure I worry. It's the only thing I get hot about, I'm ready to...fight about," he said.
Good idea, or bad one?
As for this career move, it is a good one. As actors get older, the parts offered become fewer and fewer. By the time he is 60 Brad Pitt may only be offered one acting job every year, if that. As a producer he can work behind the scenes for decades to come. Let's face it. There are not many parts for 60 year old actors out there, and there will be a lot of actors that age wanting those parts.
What do you think? Are you sad about Brad Pitt leaving the screen? Or are you excited to see what he can bring behind the scenes?
Photo courtesy of: Wenn.com
More about Brad Pitt