Cheryl Cole To Work With Rihanna?
After her tough 2011, Cheryl Cole is planning a massive comeback in 2012 and her first priority is to release a new album she can be proud of. Cheryl's third solo release looks set to be her biggest yet, with top international producers involved and a rumoured duet with Cheryl's own idol, Rihanna.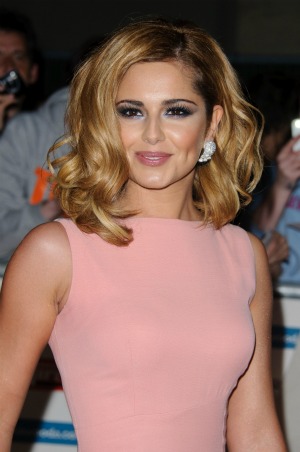 When Cheryl Cole lost her place on the X Factor U.S. judging panel last May, she threw herself into the work she was originally known for – her music. The Girls Aloud member has so far released two solo albums, which have produced the two No. 1 hit singles "Fight For This Love" and "Promise This." Cole's attempt to break the U.S. may not have turned out as she'd hoped, but she certainly made some great connections while across the Atlantic, as her third album is set to boast a line-up including some of the world's top music producers.
Cheryl has been in the studio with "Dynamite" hitmaker Taio Cruz and Talay Riley, a British singer-songwriter who's written hits for Jessie J and Chipmunk. One of the most sought-after producers Cheryl Cole has teamed up with is Alex Da Kid, a 28-year-old Brit who made his name working with Eminem and Rihanna. Alex co-wrote and produced their huge hit duet "Love The Way You Lie," so Cheryl will undoubtedly be hoping to create similar success by working with him.
It also may be through Da Kid that Cole's rumoured duet with Rihanna came about. Cheryl Cole has spoken in the past of her "girl crush" on Rihanna, so a collaboration with the "We Found Love" singer would be her dream duet. According to The Mirror, the two pop singers have made plans to record together when Rihanna visits the U.K. next month for the BRIT Awards. As for what their duet may sound like, a female empowerment anthem would be the obvious choice for the single stars. Maybe they could even get Rihanna's soon-to-be-divorced friend Katy Perry involved too?
Image courtesy of WENN.com.
more music news
Michael Kiwanuka follows Jessie J to win BBC award
One Direction treated for whiplash after tour bus crash
New Scissor Sisters single "Shady Love" premiered on Radio 1
Lily Allen's mum lets slip her baby is called Ethel