CBB Nominations Get Personal!
Big Brother is known for being cruel to its contestants, but the latest twist has shocked the current crop of celebrity housemates as they have been forced to make this week's nominations face to face. The process left Denise Welch in tears as Michael Madsen called her "emotionally disturbed" when explaining his nominations.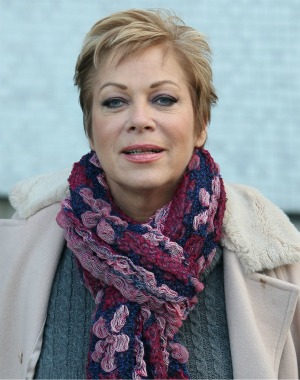 It's nothing new for Big Brother to stir up trouble among its housemates, but their latest trick has made sure everyone in this year's Celebrity Big Brother house knows who their friends and enemies are. The contestants usually never find out who has nominated them to be evicted from the house, and in previous series they have even been banned from discussing their nominations with each other. However, this year the nomination process has gone public as each contestant was forced to say who they would like to leave the house, in front of all the other housemates.
The nominations will be shown on tonight's episode of Celebrity Big Brother on Channel 5, but it has been revealed that things got emotional, with contestant Denise Welch breaking down in tears after being nominated by Michael Madsen. Denise and Michael, who are the two oldest contestants this year, fell out last week and despite attempts to make up, they just can't seem to get along. Madsen decided to nominate Welch, explaining, "I can't stand another minute in this house with Denise. I am not the source of this argument…she is."
The harsh words left Welch in tears and angered her friend and fellow housemate Natalie Cassidy, who said, "He needs to be told that what he said about Denise Welch was wrong." Denise has had some fun in the house however, and got Celebrity Big Brother viewers gossiping last night as she went in the jacuzzi with teenage contestant Frankie Cocozza, wearing only her knickers. Although Frankie, 18, has complained about the lack of interest from the girls in the house, it may not have been 53-year-old Welch who he had in mind!
Image courtesy of WENN.com.
more reality tv
Lloyd Webber launches new ITV casting show for Jesus Christ Superstar
Jedward dance naked to celebrate 500,000 Twitter followers
Kelly Rowland reportedly quitting her role as X Factor judge
Footballer Lee Steele sacked from club after homophobic Big Brother tweet