Will And Simon To Find Next Superstar DJ
Simon Cowell has announced plans to collaborate with Will Smith and his wife and business partner Jada Pinkett-Smith to create a brand new reality TV show. The concept of the show will be to discover the world's greatest unknown DJ.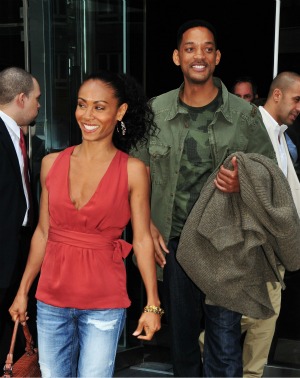 Simon Cowell's attempt at world domination continues as he has announced plans to launch a brand new talent show in an area he has never previously worked – Simon is turning his attention to dance music. As DJs such as David Guetta and Afrojack have become stars in their own right in the past few years, Simon will set out to discover an unknown DJ to follow in their footsteps.
According to reports, the concept for the TV series has been in development for more than a year already. As well as Cowell's record label Syco, who will offer a record deal to the show's winner, another well-known star is involved. The show will be produced by Overbrook Entertainment, a company founded by Men In Black actor Will Smith and his wife, Jada Pinkett-Smith. The company has produced many of the films in which Will has starred, including I, Robot and The Pursuit of Happyness. They are currently working on the new M. Night Shyamalan movie One Thousand A.E., which will star both Will and his 13-year-old son Jaden.
Although the search for a new superstar DJ is an idea that hasn't been done before, some critics have wondered if there is a reason for this. How will they make watching a DJ mix songs interesting? The Telegraph journalist Neil McCormick has already predicted that it will be "the dullest programme in the history of television." The show's air date has not yet been announced, but when the series does begin viewers will undoubtedly be intrigued to find out exactly how Simon and Will are hoping to turn this concept into gripping TV!
Image courtesy of Patricia Schlein/WENN.com.
more tv news
American Idol discovers there's more to Aspen than skiing
30 Rock unleashes "S**t Liz Lemon Says" video
Cynthia Nixon's SATC role almost went to...
Jersey Shore fist-pumping in the Outback?