Will The Spice Girls Reunite For The Queen?
Five years after their last reunion, the Spice Girls are considering getting back together again for the Queen's Jubilee celebrations this year. With a Girls Aloud reunion also on the cards and the launch of Little Mix, 2012 could be an amazing year for girl bands!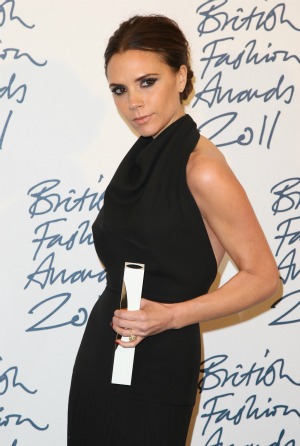 Although the Spice Girls are remembered as one of the biggest pop groups of all time, they actually only released three studio albums and were successful as a five-piece for just two years. The group reunited in 2007 with a documentary, Giving You Everything, and a sell-out world tour. However, the girls' comeback single "Headlines" wasn't a hit and any ideas that the group would continue as a band in the same way that boyband Take That had done after their reunion were quickly forgotten.
Five years later and rumours of another Spice reunion are rife, especially as the Spice Girls musical Viva Forever is in the works, which is sure to renew interest in the group. Mel B has suggested the girls could be getting back together to perform at the Queen's Diamond Jubilee or London Olympic Games concerts that are set to take place this year, but Mel C has expressed doubt that a reunion could happen now that all the band members have children.
According to The Mirror today, Victoria Beckham is the main barrier to the group reforming this year. The paper says that Gary Barlow, who is organising the Queen's Jubilee concert, has asked the Spice Girls to perform at the event, but Victoria has no time for a return to music as she recently had her fourth child and runs a successful fashion business. With all the other girls reportedly open to Gary's offer, it's possible that they will perform without Victoria, or perhaps they'll manage to change her mind. Come on Victoria, it's just one gig!
Image courtesy of Lia Toby/WENN.com.
more music news
One Direction's Harry Styles ends controversial relationship with Caroline Flack
Rihanna and Nicola Roberts to launch new fashion TV show
Taylor Swift meets Les Miserables producer on visit to London
Lana Del Rey fans disappointed as she pulls out of U.K. gig due to illness
More From SheKnows Explorer