Will Amanda Return To Britain's Got Talent?
Amanda Holden has returned home from hospital with her new baby Hollie, whose arrival left the actress and Britain's Got Talent judge in a critical condition for three days last week due to complications with the birth.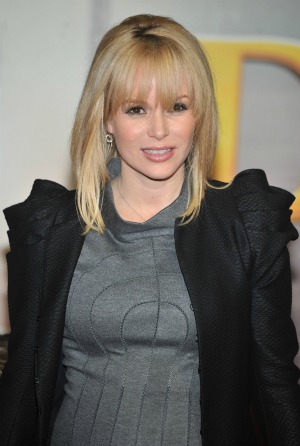 When pregnant actress Amanda Holden was rushed into hospital last week the public had no idea of the ordeal she was going through. It was later revealed that the Britain's Got Talent judge had been fighting for her life after the birth of her baby, a girl she has named Hollie Rose. Along with six-year-old Lexi, Amanda and her husband Chris Hughes now have two daughters.
40-year-old Amanda was in intensive care for three days after Hollie was born, because of the amount of blood she had lost during the caesarian section. It has been reported that she did not get the chance to see her newborn daughter during that time, but according to Amanda's spokesperson Hollie was perfectly healthy. This must have been a great relief to Amanda and her family, as she previously suffered a miscarriage in 2010.
Auditions for the new series of Britain's Got Talent are currently in progress, meaning that Amanda will be absent for some of the shows. While she was in hospital the three other judges, Simon Cowell, Alesha Dixon and David Walliams, continued as a three, but it has been rumoured that there will be guest judges taking Amanda's place for the remaining auditions. Singer-turned-TV presenter Myleene Klass and Eastenders actress Samantha Womack are reportedly being lined up to fill in at the London auditions.
Image courtesy of WENN.com.
more celebrity babies
Sam Taylor-Wood and Aaron Johnson name second child Romy Hero
Gayle King: Oprah is not Blue Ivy's godmother
Grandpa confirms Bryce Dallas Howard baby
It's a boy for Grey's Aanatomy's Sarah Drew