Oliver Set To Rival Ramsay's Plane Food
It seems Jamie Oliver might have found some inspiration in fellow celebrity chef Gordon Ramsay's Heathrow Airport restaurant Plane Food, as he has announced plans to launch his own restaurant at Gatwick Airport.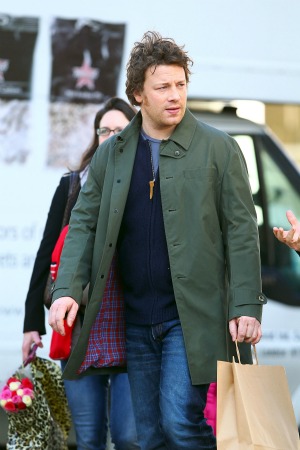 If you want a posh meal next time you're in London, why not head to the airport? Celebrity chef Gordon Ramsay seems to have started a trend with his restaurant Plane Food, which is located at Heathrow Airport. His rival food entrepreneur Jamie Oliver has now announced he too will be setting up an airport restaurant, rather unimaginatively called Jamie Oliver at Gatwick.
Jamie will be setting up a huge 540 square metres restaurant at South London's Gatwick Airport, which will include a takeaway bakery, a Jamie's Italian restaurant and a Union Jacks Bar. Jamie's Italian is already a successful chain with restaurants around the U.K., so it is likely to appeal to British travellers looking for something familiar as well as to foreigners who are curious to try out the famous chef's food. Union Jacks Bar is a new chain Jamie has recently set up in West London, which will serve British food, beers and wines.
The Gatwick restaurant is planned to open in time for this summer's Olympic Games, but before that, Jamie Oliver is focused on opening the new Manchester branch of Union Jacks. The bar made the news this week when builders discovered a safe containing jewellery, gold and Joy Division and New Order master tapes worth £1.1 million! The owner couldn't be tracked down so the contents of the safe were handed over to the Treasury. What's the betting the person who discovered it wishes they hadn't said anything now?
Image courtesy of WENN.com.
More celebrity chefs
Hugh Fearnley-Whittingstall's River Cottage damaged in fire
Gordon Ramsay furious over restaurant's treatment of Victoria Beckham
Antony Worrall Thompson arrested for shoplifting
Padma Lakshmi mourns the loss of her boyfriend
More From SheKnows Explorer