Cheryl And Will Go House-Hunting
Cheryl Cole has been helping her friend and mentor Will.i.am find a place to live in London while he is here to take part in The Voice, the new BBC talent show where he will be a judge.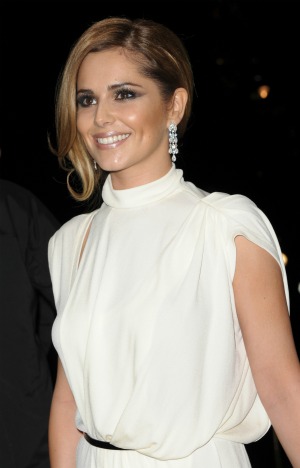 Black Eyed Peas star Will.i.am will be making London his home for the next few months as he is part of the judging panel for the U.K. version of The Voice. Will and the other judges, Tom Jones, Jessie J and Danny O'Donoghue, have already filmed the first round of auditions. They are now working with the artists they chose for their teams in preparation for the live shows, which are soon to commence.
Will's decision to set up home in the U.K. shows he is planning to put in a big effort with the singers he is mentoring, even with his busy schedule and the impending release of his new solo album #willpower. Helping to make sure he feels at home in his new pad is Cheryl Cole, who he has mentored since the pair collaborated on the single "Heartbreaker" in 2008. The rapper, singer and producer also appeared on one of Cheryl's hit singles, "Three Words," in 2009.
Will.i.am reportedly looked after Cole when she lived in Los Angeles in her brief time as a judge on The X Factor U.S., and now it seems Cheryl wants to return the favour. According to the Mirror, "Cheryl has told him to leave it all up to her. She knows his taste, arty with fab architecture or a futuristic feel." Perhaps Cheryl Cole is hoping she'll get an appearance on one of his new album tracks as a thank you present?
Image courtesy of WENN.com.
more celebrity friends news
Tulisa and The Saturdays go for dinner with Flo Rida in L.A.
Frankie Cocozza and Kirk Norcross for new reality show
Brody Jenner & Avril Lavigne: Friends with benefits?
Breaking Dawn's Kristen Stewart and Nikki Reed not BFFs
More From SheKnows Explorer