Could This Be Pop's Coolest Couple?
According to The Sun, Jessie J and Tinie Tempah have been meeting for secret dates and Jessie has been asking Tinie for advice on her new job as a judge on BBC show The Voice.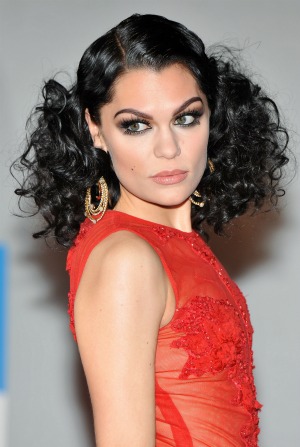 Two of the hottest new music stars to come out of the U.K. in the past few years could be partaking in a secret romance, if an article in The Sun newspaper is to be believed. Jessie J and Tinie Tempah performed together recently at a Teenage Cancer Trust gig at the Royal Albert Hall and have reportedly been spending any time off by going on secret dates together.
According to the newspaper article, Jessie has been telling her friends that she has a secret boyfriend. She has also been leaning on Tinie, whose real name is Patrick Okogwu, for advice about her new job as a judge on The Voice. However, the fact that The Voice begins on BBC1 this weekend and both Tinie and Jessie have new singles on the way suggests this rumour could be little more than a well-timed publicity stunt.
If the romance turns out to be real, this will be both of the stars' first major celebrity relationship. Tinie has been linked to celebs such as Celebrity Big Brother's Georgia Salpa in the past, but Jessie J has not hooked up with any famous men, as far as we know. In fact, Jessie, who revealed last year that she is bisexual, is believed to have had a girlfriend until quite recently. Perhaps the Tinie Tempah story is simply a cover-up for a real romance with another female celebrity? Now that would be a scoop!
Image courtesy of WENN.com.
more celebrity romances
Neve Campbell expecting first child with actor J. J. Feild
Alexandra Burke fuels rumours she is dating Jermain Defoe
Dawn French goes public with new boyfriend Mark Bignell
Ellie Goulding dating dubstep star Skrillex