Hunger Games Trilogy Wins New U.K. Fans
With The Hunger Games film expected to be a huge box office hit when released this weekend, sales of the book trilogy by Suzanne Collins are also soaring.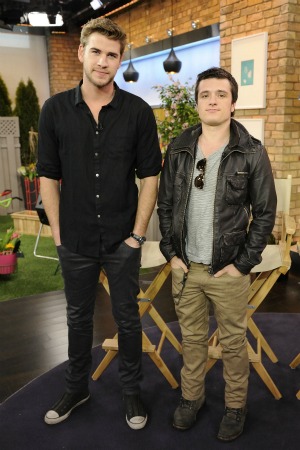 The U.K. has become increasingly gripped with Hunger Games fever over the past few weeks. The book series, which inspired the film, has gone from having a strong fanbase with teen readers to quickly becoming a national phenomenom. The books are being bought by people of all ages hoping to discover what all the fuss is about before the film is released.
Of the current Amazon U.K. top five bestselling books, three are Hunger Games novels and the No. 1 is a box set containing the full Hunger Games trilogy. The first book in the series, on which the new film is based, is also riding high in the Waterstones, WHSmith and HMV charts, with the other two novels following closely behind. The books have also been featured in many newspaper articles, with the Guardian branding author Suzanne Collins "the queen of teen fiction for tomboys."
The Hunger Games film is expected to break box office records when it is released to cinemas this Friday, March 23. The film's stars include Liam Hemsworth and Josh Hutcherson, pictured right at the Canadian Hunger Games premiere which took place yesterday. There will be preview screenings at many cinemas on Thursday evening, with fans expected to queue for hours to be the first to see their favourite books come to life on the big screen.
Image courtesy of WENN.com.
more on books
Must-read: The Next Always by Nora Roberts
RED HOT BOOK OF THE WEEK: No Mark Upon Her
New author we love: Meg Donohue
Read it first: March's books to read, then see the movie
More From SheKnows Explorer