George Will Be Back On Stage In September
George Michael has announced the rescheduled dates for his Symphonica tour, which will take place in September. The gigs had to be postponed when the "Fast Love" singer was hospitalised with pneumonia in autumn 2011.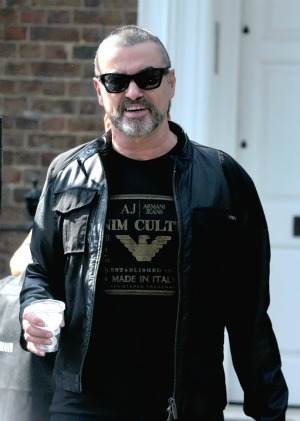 Last autumn George Michael was forced to postpone 19 dates of his highly-anticipated Symphonica tour when he was diagnosed with a severe case of pneumonia and lung disease. The 48-year-old star is still recovering from the illness, but his doctors have agreed that he will be able to perform the planned shows in September 2012.
Michael has released a statement thanking the doctors and nurses who saved his life and the friends and fans who have stuck by him through his tough few months. He has even donated 1,000 tickets for his performance in Vienna to the medical staff who work at the hospital in the city where he was nursed back to health.
George was spotted out and about this week looking happy and healthy, enjoying the sunshine with his boyfriend Fadi Fawaz. The couple also recently spent time relaxing in Sydney, Australia, avoiding the miserable British winter to make sure George Michael gets better as quickly as possible.
The U.K. leg of the Symphonica tour will visit venues including Birmingham's LG Arena, Glasgow SECC and the Royal Albert Hall. Tickets bought for the original dates will still be valid for the rescheduled gigs, and there will also be additional tickets on sale for some of the gigs so those who missed out on getting tickets the first time will get another chance.
Image courtesy of Kate Wooldridge/WENN.com.
more celebrity health news
Celine Dion's heart – and voice – will go on
Country singer Jerrod Niemann survives bus explosion
Tila Tequila: Brain aneurysm or death wish?
Jamie Oliver weight gain? Chef calls it as he sees it