Vincent Crabbe Actor Gets Two Years In Jail
Jamie Waylett, who played Vincent Crabbe in the Harry Potter films, has been jailed for two years after being found guilty of violent behaviour during last summer's London riots.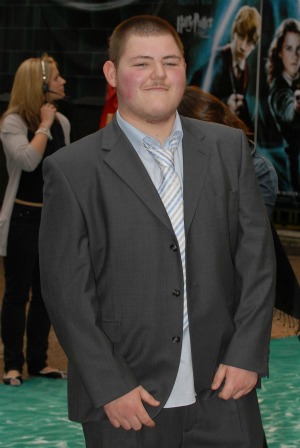 22-year-old actor Jamie Waylett found fame playing the role of Slytherin bully Vincent Crabbe in the Harry Potter movies. However, in the past few years, he has become just as well known for his run-ins with the police.
Waylett was accused of taking cocaine in 2006, when he was just 16 years old, and was charged for possession of cannabis in 2009. In October 2011 the actor was arrested for his involvement in the riots that took place in London two months earlier. He was charged with "violent disorder, having an article with intent to destroy or damage property, and receiving stolen goods." Jamie had been photographed holding a petrol bomb and drinking from a stolen bottle of expensive champagne.
Jamie Waylett's lawyer said in his defence that the young actor had struggled to cope with the fame brought to him by his Harry Potter role, and this was what led him to begin taking drugs. He has not had any further work in TV or film since the Harry Potter movies, only achieved three G.C.S.E. qualifications and had to train as a painter and decorator rather than continue to work as an actor. Nonetheless, Waylett was held responsible for his actions during the London riots and was sentenced to two years in jail, with the possibility of release after one year.
Image courtesy of Z. Tomaszewski/WENN.com.
more celebrities in trouble
Police called to Joey Essex's hotel after wild party
Warrant issued for Russell Brand's arrest
Bear Grylls sacked by The Discovery Channel
Stacey Solomon axed from Celeb Mum of the Year
More From SheKnows Explorer