Third Baby Joy For Nicola And Tom
Celebrity Big Brother star Nicola McLean is expecting her third baby with footballer husband Tom Williams and has been criticised for going out drinking while pregnant.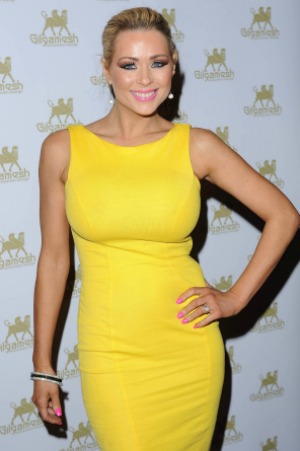 Glamour model Nicola McLean, who is famous for appearing in reality TV shows Celebrity Big Brother and I'm A Celebrity Get Me Out of Here, has been criticised by tabloid newspapers for going on a night out drinking while she was four weeks pregnant. However, McLean claims she wasn't aware of the pregnancy at the time. She told OK! Magazine, "I didn't know I was pregnant – now I do, there's no way I'll drink. I would never risk my child's health."
30-year-old Nicola is married to football player Tom Williams, and the new baby will be their third child. Despite the pregnancy coming as a shock to the couple, Nicola McLean said they are "very pleased" about the news. As they already have two sons, Rocky and Striker, Nicola will probably be hoping for a baby girl this time so she's not the only girl in the household.
The baby news is a positive turn of events for McLean after a difficult few months. The star has suffered from bulimia, which returned after her stressful experience in the Celebrity Big Brother house. She believed that her eating disorder would make it very difficult for her to become pregnant again, and now with a baby's health to worry about she has an extra motive to eat well.
Image courtesy of WENN.com.
more celebrity baby news
Konnie Huq gives birth to baby son Covey Brooker Huq
How Victoria Beckham got her body back after baby
Hugh Grant won't turn his kid into a "f**k up"
Charlize Theron puts her baby in a straitjacket