No Inheritance For Blake Fielder-Civil
Amy Winehouse's £3 million fortune has been inherited by her parents as she did not make a will, meaning her ex-husband Blake Fielder-Civil will receive nothing from the "Rehab" singer's estate.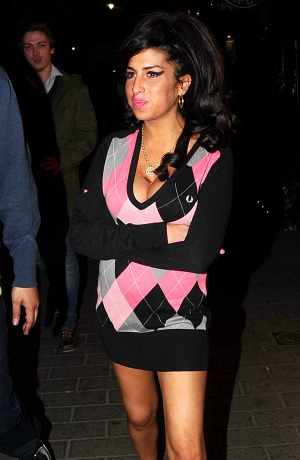 When Amy Winehouse died at the age of 27 last year, she had not made a will, which means that her entire fortune will be inherited by her parents, Mitch and Janis Winehouse, with Mitch being named as the administrator of Amy's estate. Nothing will be inherited by Amy's ex-husband Blake Fielder-Civil or her god-daughter, singer and TV presenter Dionne Bromfield.
Although Amy had over £4 million to her name when she died, after taxes and her debts were paid just under £3 million remains. It is likely that a large portion of the money will go to the Amy Winehouse Foundation, which Winehouse's family set up after her death. The proceeds from her posthumous album Lioness also went to the foundation, which donates money to projects that Amy Winehouse would have supported, such as charities that help young addicts.
Mitch Winehouse has been the subject of debate among the "Back To Black" singer's fans this week after he appeared on TV show Four Rooms to sell one of her dresses, which the singer had signed before she died. Many viewers felt that it was an exploitative move from Amy's father, who has often appeared on TV talking about his daughter and her tragic life. However, Mitch explained that several months before she died, Amy Winehouse had made the plan to sell the dress to make money for the charity Hopes and Dreams, so Mitch was simply carrying out her wishes.
Image courtesy of Tony Clark/WENN.com.
more celebrity death news
Did Ray J give Whitney Houston fatal cocaine?
The Monkees' Davy Jones dead: What killed him?
Conrad Murray appeal: Money killed Michael Jackson
Nick Carter a no-show at his sister's funeral
More From SheKnows Explorer