Sky Living Won't Renew Exclusive Deal
TV channel Sky Living has decided not to renew their exclusive contract with Katie Price, worth £5 million, after her reality TV shows pulled in disappointing viewing figures.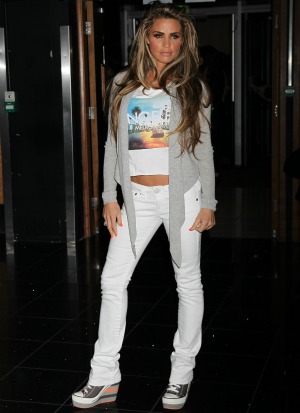 When Sky Living (or Living TV as it was known at the time) signed a deal with tabloid favourite Katie Price in 2010 they hoped to attract the same huge viewing figures as her ITV2 reality shows, such as Katie & Peter and What Katie Did Next, had achieved. However, the programmes Katie has made for Sky Living haven't been as popular as her ITV2 shows and the channel has now decided not to renew their exclusive deal with the star.
Katie, who was formerly known as Jordan, launched her own TV talent search called Signed By Katie Price for Sky Living, where she attempted to find a girl to follow in her footsteps as a glamour model and entrepreneur. However, the first episode was watched by an unimpressive 130,000 viewers, and little has been seen of the winner, Amy Willerton, since her victory. Other shows Katie fronted for Sky Living included a documentary about her son Harvey's disabilities, which did attract more interest and was watched by 324,000 viewers.
Now that Katie is on the market again for a new TV deal, she'll undoubtedly be making sure she causes plenty of controversy to get herself back on the front of the tabloids and therefore attract the interest of another TV channel. As she's recently reconciled with her former boyfriend Leandro Penna, perhaps she will be pitching a Katie & Peter-style reality series about their romance, or she may want to make a TV show documenting her attempt to achieve her dream of becoming a successful singer. Whatever she decides, it's unlikely to be long until we see Katie back on our screens.
Image courtesy of WENN.com.
more reality tv stars
Former Apprentice winner Stella English sues Alan Sugar
Made in Chelsea 's Millie Mackintosh is new face of Lipsy
Nicola McLean goes out drinking while pregnant
Britain's Got Talent star Jonathan called the new Susan Boyle