How Will Simon's Secrets Affect His Career?
A new biography is being released which reveals many shocking secrets about Simon Cowell, including his alleged affair with fellow X Factor judge Dannii Minogue.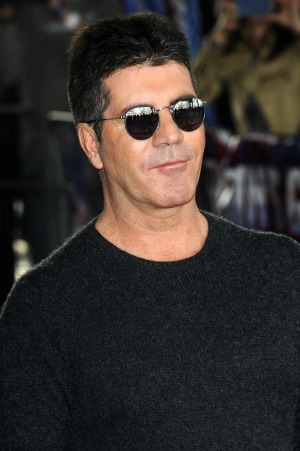 A new biography of music mogul and TV producer Simon Cowell will be released on May 3 which exposes his lifestyle and many secrets about his business and personal exploits. Simon allowed some people, including his mother Julie and other members of his family, to speak to the author Tom Bower. However, he managed to avoid his popstar ex-girlfriend Sinitta and former business partner Simon Fuller from talking to Bower.
The controversial book is called Sweet Revenge: The Intimate Life Of Simon Cowell. The title is inspired by Cowell's revenge on Fuller with his TV show The X Factor, the popularity of which led to the cancellation of Fuller's similar series Pop Idol in the U.K.
As well as Simon's business history, the biography also reveals information about his relationship with former fiancée Mezghan Hussainy and his alleged romance with fellow X Factor judge Dannii Minogue. Some newspapers have suggested that the details of Simon's treatment of women and bullying of talent show contestants could ruin the family-friendly image of the shows he produces for ITV — The X Factor and Britain's Got Talent.
The book is currently being serialised in The Sun newspaper, and it has been reported that the tabloid's owners paid around £100,000 for the deal. As Cowell is known for making money out of other people's success, it seems it's time for him to get a taste of his own medicine!
Image courtesy of WENN.com.
more reality tv stars
One Direction sued by American group with the same name
Katie Price's £5 million deal with Sky Living is over
The Script's Danny O'Donoghue's embarrassing boyband past
Former Apprentice winner Stella English sues Alan Sugar
More From SheKnows Explorer