Pippa To Release First Book In October
Pippa Middleton has signed a deal with Penguin Books to release a party planning book in October 2012 entitled Celebrate.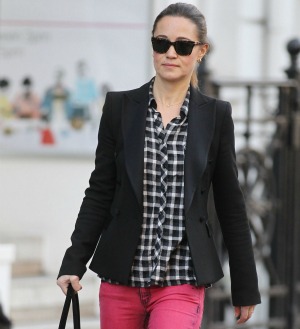 Pippa Middleton, sister of Prince William's wife Kate, has been a regular in the tabloids this week following her involvement in a gun scandal during a trip to Paris. She has also been romantically linked to French playboy Marcy de Soultrait, which newspapers have suggested is an unsuitable match for Pippa, as she is a role model to young girls. However, she's now back in the headlines with some much more positive news: she will release her first book in October this year!
The book will be called Celebrate and is the result of a deal with publisher Penguin Books which is reportedly worth £400,000. The book will be a guide to party planning, on which Middleton is an expert thanks to her job at events company Table Talk.
Pippa has stated that unlike many celebrity books, Celebrate won't be ghost-written and she has been setting aside several hours a day to dedicate to writing the book. Sources say the book will be informative but also entertaining, and give an insight into Pippa's lifestyle while still being useful for the average person who isn't the sister of a member of the royal family!
Image courtesy of WENN.com.
more on the royals
Pippa Middleton to release party planning book Celebrate
Royal Family to appear on Buckingham Palace balcony
Kate and William's love story so far
More From SheKnows Explorer