Carey And Marcus Bring Celebs To Somerset
Shame actress Carey Mulligan has married Mumford and Sons singer Marcus Mumford with a ceremony held in Somerset and it was packed with A-List celebs.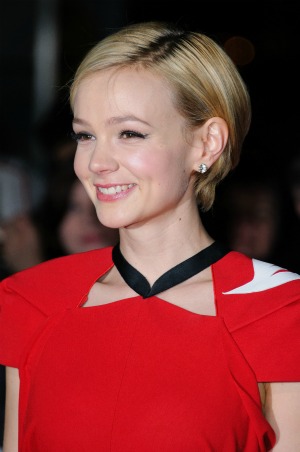 Two young British stars became a married couple this weekend, as 26-year-old actress Carey Mulligan wed her musician fiancé Marcus Mumford, 25, at a rustic-themed ceremony on a Somerset farm. The wedding, held on Saturday April 21, was led by Mumford's father John, who is a vicar and famous for planting the first ever vineyard church in the U.K.
Mulligan began her career in TV shows such as Bleak House and Doctor Who before becoming a big name Hollywood star thanks to films such as An Education and Shame. She dated film stars Shia LaBoeuf and Jake Gyllenhaal before getting together with Marcus last year. They met when Carey saw Marcus' band Mumford and Sons perform at the home of another indie-folk band, The Apache Relay, in Nashville.
Carey's ex-boyfriend Jake Gyllenhaal was present at the wedding, along with other A-List stars including Colin Firth and Sienna Miller. There was a performance from Adele and top fashion photographer Rankin was in charge of the wedding photos. It sounds like this wedding may well be the most exciting thing to happen in sleepy Somerset all year!
Image courtesy of WENN.com.
more celebrity weddings
Michelle Keegan's engagement to Max George is off
Cher Lloyd planning summer wedding to fiance Craig Monk
Keira Knightley engaged to Klaxons musician James Righton