Victoria Launches New Range Rover Design
Spice Girls singer and fashion designer Victoria Beckham has turned her attention to cars, and this week launched her limited edition Range Rover Evoque design at the Auto China motor show in Beijing.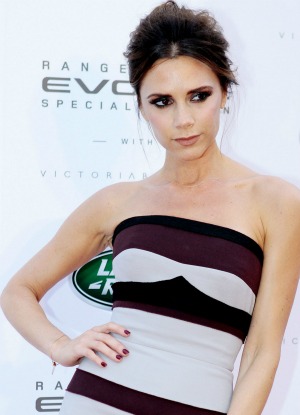 Not content with taking over the world of fashion design, Spice Girl and style icon Victoria Beckham has now moved into the world of cars. During her visit to Beijing in China this week, she appeared at the launch of the new Range Rover design she has worked on with the car giants.
The SUV will cost £79,995 and is a special, limited edition version of the Range Rover Evoque, which was voted Women's World Car of the Year last week, and has won around 100 awards internationally. Only 200 of Victoria's designs have been made, so they are likely to rise in value dramatically in the future.
Victoria says she took inspiration from classic cars, yachts and luxury jets for the design, and the response to it has so far been very positive. The Guardian's fashion blog described it as "Brand Beckham in drivable form, and rather chic at that."
Explaining the thoughts behind the design, Victoria said "I wanted to design a car David and I would want to drive. I want everyone who gets in to feel special." And the leather seats mean there's less chance of their young children ruining the interiors -- it's a perfect Beckham-mobile!
Image courtesy of News Pictures/WENN.com.
more fashion
Karl Lagerfeld apologises to Adele, hell freezes over
Celeb winter fashion inspiration
Eco-friendly fashion lines you'll love