Darcey Will Join The Panel For 2012
The rumours have been confirmed that world-famous ballerina Darcey Bussell will take the place of Alesha Dixon on the judging panel for the 2012 series of Strictly Come Dancing.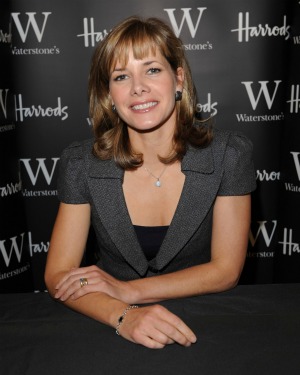 A few months ago current Strictly Come Dancing judge Craig Revel Horwood said that they were hoping Darcey Bussell would be chosen to join the TV dance contest's judging panel for 2012, and it seems he got his wish! Bussell will share judging duties with Revel Horwood, Bruno Tonioli and Len Goodman, taking the place of Alesha Dixon, who left the show for a new role on ITV's Britain's Got Talent.
Darcey has past experience of judging Strictly Come Dancing as she appeared as a guest judge on the show in 2009. According to the Daily Mail, Darcey has signed a contract worth £100,000. This is interesting news considering a few months ago her fellow Strictly judges were campaigning to get a pay rise themselves after discovering how much more money the judges on new BBC talent show The Voice were being paid. Perhaps the news of Darcey's impressive fee suggests Craig, Bruno and Len also won their battle for higher pay?
Officially, 42-year-old Darcey retired from her career as prima ballerina in 2007, but she has made some public appearances since, such as performing with classical singer Katherine Jenkins in the show Viva La Diva. She currently lives in Sydney, Australia, so joining Strictly means uprooting her life for four months. However, the opportunity to be part of the U.K.'s biggest dance TV show has to be worth it!
Image courtesy of WENN.com.
more reality TV
Eliminated contestant J Marie Cooper criticises The Voice
Katie Price's £5 million deal with Sky Living is over
Former Apprentice winner Stella English sues Alan Sugar
Geri Halliwell filming reality show about Spice Girls musical