Radcliffe Will Play The Young Hamm
Daniel Radcliffe has been cast to play a younger version of Jon Hamm's character in a new TV drama for Sky Arts set during World War One.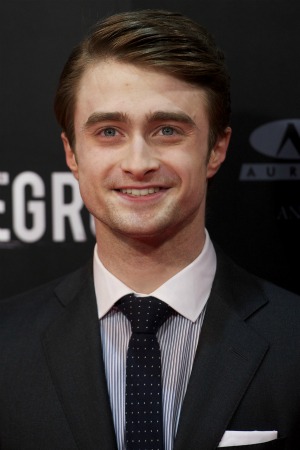 When casting for a younger and older version of a Russian doctor, producers of Sky Arts' new TV drama decided to think outside the box and choose actors from the U.K. and America. Harry Potter star Daniel Radcliffe will play the younger version of the doctor, while Mad Men actor Jon Hamm will portray him in his older years.
The drama, which is as yet unnamed, will have four parts and will be narrated by Hamm. It is set during World War One and according to The Sun newspaper, will have a hint of dark humour as the doctor struggles to overcome doubts over his competency at his job. The drama is likely to be broadcast by a U.S. TV channel as well as Sky Arts in the U.K, and will be filmed this summer.
While Jon is already an established TV star thanks to his lead role as Don Draper in Mad Men, this will be the first TV drama series Daniel has acted in. However, it is something of a return to his roots, as Daniel's first screen acting job was as a younger version of the title character in a BBC TV movie adaptation of the Charles Dickens novel David Copperfield.
Image courtesy of Sean Thorton/WENN.com.
more tv news
BBC apologise after complaints about Silent Witness violence
Lauren Goodger on a break from TOWIE after producer fallout
Darcey Bussell confirmed as new Strictly Come Dancing judge
BBC axes Upstairs Downstairs after two series
More From SheKnows Explorer