Sheeran Cancels American Tour Dates
Brit Award-winning singer Ed Sheeran has cancelled the last leg of his U.S. tour with Snow Patrol citing "personal reasons."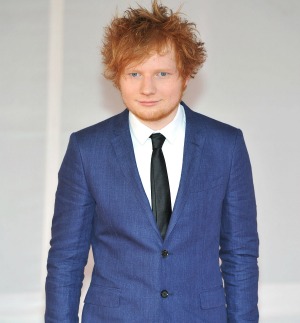 British singer-songwriter Ed Sheeran is the latest U.K. star to win over American fans, following in the footsteps of The Wanted, One Direction and Jessie J. However, he had to disappoint his new U.S. fanbase by cancelling the remaining dates of his North American tour with Irish indie band Snow Patrol, tweeting to explain the situation: "So sorry to cancel, have to get home for personal reasons."
21-year-old Sheeran, who grew up in the Suffolk countryside, has had an incredible year, winning two Brit Awards and reaching No. 1 in the U.K. album charts with his debut release. His decision to cancel his U.S. dates may simply be due to needing a break, as the "A Team" singer has been working non-stop for the past twelve months.
This summer is looking just as busy for Ed, with appearances lined up at a number of U.K. festivals and events, including Ibiza Rocks, Capital FM's Summertime Ball and the Queen's Jubilee concert. Ed will also be back in the U.S. in June for a few gigs, and in September for a full headline tour. So far Ed's album + hasn't reached the U.S. charts, so he will undoubtedly be hoping to have cracked the all-important Billboard Top 10 by the time he returns.
Image courtesy of WENN.com.
more music stars
Girls Aloud's Kimberley Walsh records Team GB Olympic song
Tulisa tops FHM 100 Sexiest Women list for 2012
Harry Styles' family forced to leave home due to fan invasion
Marina and the Diamonds heading for her first No. 1 album