BBC Criticised For Children's TV Changes
Legendary children's TV show Blue Peter will no longer be shown on BBC1 following the digital switchover, instead moving to the CBBC channel.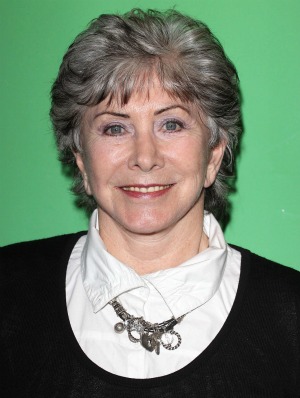 The news that much-loved children's TV show Blue Peter would be moved from the BBC's main channel BBC1 to the children's channel CBBC was met with sadness yesterday by those who had grown up with the programme. Former Blue Peter presenter Valerie Singleton (pictured right) said "The idea of sitting around and watching one channel together at the end of the day has gone." She believes that due to the separation of children's and adult's programming, "families are becoming so fragmented that they will be watching different programmes in different rooms all the time."
Blue Peter is not the only show that is set to be relocated – all of the BBC's children's programmes will be shown on the CBBC channel from now on. The changes are planned to coincide with the digital switchover, a current government initiative which means everyone in the U.K. will have access to the basic freeview digital channels. Those channels include the BBC's two children's channels, CBBC for children aged 6–12 and CBeebies for younger kids, and ITV's children's channel CITV which launched in 2006.
Blue Peter has become a British cultural institution in its 54 years on BBC1, thanks to its engaging mix of educational and entertaining features that make it as popular with children as with their parents. Blue Peter is known for its creative tutorials, which encourage children to be more artistic, and its charity appeals, which raise money for a variety of causes.
Image courtesy of Lia Toby/WENN.com
more TV news
Ashleigh and Pudsey win Britain's Got Talent 2012
Michelle Collins denies she has quit Coronation Street
BBC announce Call The Midwife Christmas special