Frank Names Son After Famous Astronaut
Frank Skinner has become a dad for the first time at the age of 55. His girlfriend Cath Mason has given birth to a baby son named Buzz Cody.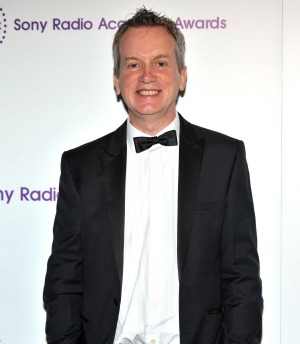 Comedian Frank Skinner has proved it's never too late to start a family, as he has become a dad for the first time at age 55. He and his girlfriend Cath Mason welcomed a son named Buzz Cody this week. Skinner announced the news on his Absolute Radio show on Saturday, and played "When a Child is Born" by Johnny Mathis in tribute to his newborn son.
Frank explained the reasons behind the two unusual names he and Cath had chosen. Buzz is named after the astronaut Buzz Aldrin, who was the second man on the moon. Frank said that he once interviewed Aldrin and "he was brilliant." However, the little boy's friends will inevitably believe he is named after Buzz Lightyear, the character from the Toy Story films.
The middle name Cody is a reference to William Cody, the Wild West showman better known as Buffalo Bill. Frank is clearly hoping his son will lead an adventurous life! Cody is a much more common name in America and Australia than the U.K., with Australian pop singer Cody Simpson the most famous Cody of recent years.
Although 55 is usually considered late in life to have your first child, it's quite common for celebrity men to have children at 50 or even older. Hollywood actor Michael Douglas was 59 when his youngest child was born, while singer Rod Stewart added another son to his family last year at the age of 66!
Image courtesy of Daniel Deme/WENN.com.
more celebrity babies
The weirdest celebrity baby names
Celebrity babies 2012
Jack Osbourne welcomes baby daughter Pearl