English Director Is Cannes Champion
Ken Loach has been awarded the Jury Prize at the 2012 Cannes Film Festival for his film The Angels' Share, despite his rants about the movie being censored.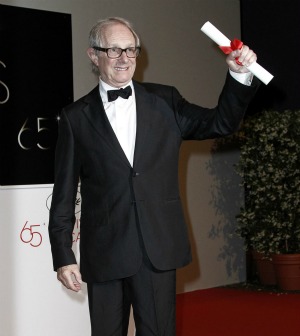 This year the Jury Prize at the Cannes Film Festival has been awarded to a very British film. The Angels' Share is the work of English director Ken Loach, and is set in Glasgow. The film stars unknown local actors and is a comedy that shows the reality of life in Scotland's biggest city for a young unemployed man.
The Angels' Share will be released to British cinemas this Friday, 1 June, and will undoubtedly be popular thanks to its Cannes recognition. However, it narrowly avoided being limited to only over-18s, as the British Board of Film Classification demanded that the film be edited to remove some language they said was too offensive to receive a 15 certificate. This demand led Loach to complain to the press: "The British middle class is obsessed by what they call bad language. I think we should re-examine 'bad language' and have respect for our ancient oaths and swearwords."
Although the Jury Prize is very prestigious, the biggest prize at Cannes is the Palme d'Or, which was awarded to Michael Haneke for his film Amour about an elderly French couple. It was the Austrian director's second Palme d'Or win: He was previously awarded the 2009 prize for his film The White Ribbon.
Image courtesy of Andrea Raffin/WENN.com.
More film news
Robert Pattinson supports Kristen Stewart at Cannes
Duncan Jones to direct biopic on writer Ian Fleming
Alan Rickman for new film about famous music venue CBGB
Avengers Assemble tops Bank Holiday U.K. box office chart
More From SheKnows Explorer