Baby Eli Makes A Dramatic Arrival!
Radio 2 presenter Chris Evans had to be helicoptered out of Hay Festival last night to attend the birth of his new baby son Eli Alfred Michael.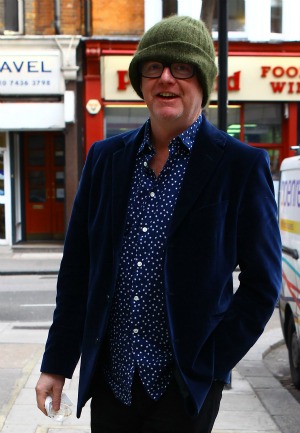 Chris Evans and his wife Natasha Shishmanian last night welcomed their second child together, a baby boy named Eli Alfred Michael. Evans, who presents the breakfast show on Radio 2, was at the Hay literary festival in Herefordshire when Shishmanian went into labour, but nothing would stop him being present at the birth of his second son. He travelled by helicopter to the London hospital where Eli was born at 4.52 a.m. this morning.
Eli joins Chris and Natasha's 2-year-old son Noah, and Chris' 25-year-old daughter from a previous relationship, Jade. Eli was conceived through IVF treatment as the couple had difficulty getting pregnant. Chris wrote in his Mail on Sunday column when he announced that they were expecting: "My wife and I couldn't be more thrilled… Like a lot of couples, becoming pregnant this time was not easy and to the extent that it was beginning to feel like it may never happen."
Like his brother Noah, Eli has a biblical name. While Noah is famous for his ark, Eli was a priest who blessed the childless Hannah, who had been praying for a son. She later gave birth to a child called Samuel, who became Eli's trainee. As Chris and Natasha's baby is the product of a pregnancy that happened against the odds, Eli is the perfect name.
Image courtesy of WENN.com.
more celebrity babies
Frank Skinner has first child Buzz Cody at age 55
Robbie Williams and Ayda Field expecting baby girl
Jack Osbourne welcomes baby daughter Pearl
Peaches Geldof gives birth to first child Astala