Prince Charles Shocked By Fashion Icon Status
London's first ever Men's Fashion Week was launched last night with a party attended by Prince Charles, celebs such as Tinie Tempah and designers including Tommy Hilfiger.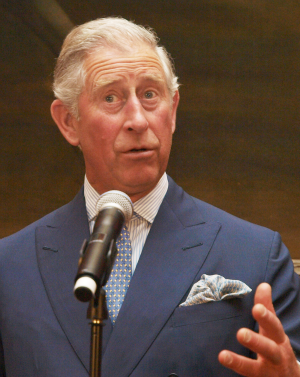 Last night's launch of the inaugural London Men's Fashion Week played host to an unexpected special guest. Along with some of the biggest names in fashion, TV and music, the Prince of Wales was also in attendance! Charles made a speech at the event at St. James's Palace, joking about his own fashion sense: "Someone suggested that I might be an icon of fashion. After 64 bleeding years. I don't know why."
Charles is rarely seen in anything other than a carefully tailored suit, but his smart, traditional look led GQ magazine to herald him as a British style icon, alongside celebrities such as Ewan McGregor and Benedict Cumberbatch, earlier this year. With Charles' new appreciation from the fashion press, Prince William and Prince Harry may need to re-evaluate their wardrobes to make sure they can keep up with their father. However, it's more often William's wife Kate Middleton who is attracting attention in the fashion world, as she has become known for her elegantly stylish outfits.
Last night's ceremony gave Charles the opportunity to share fashion tips with some of the big names in the fashion world, including Tommy Hilfiger and Nicole Fahri. The prince was also seen hobnobbing with one of the British music scene's most stylish men, Tinie Tempah, who said that meeting Charles was "something I am going to cherish for the rest of my life." Perhaps Tinie will take inspiration from the royals for his own fashion line, Disturbing London.
Image courtesy of Ian Jones/WENN.com.
more celebrity style
Kate Middleton sets summer trends at the Queen's Jubilee
Victoria Beckham turns car designer for Range Rover in Beijing
Made in Chelsea 's Millie Mackintosh is new face of Lipsy
Agyness Deyn designing new Dr. Martens fashion line