More Bad News For
The Voice Finalists
Following The Voice winner Leanne Mitchell's single charting at No. 45 last weekend, the show has been hit with more bad news as the contestants' arena tour has been cancelled due to poor sales.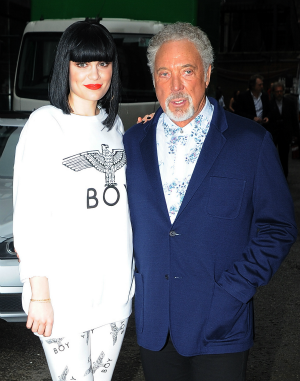 The BBC had high hopes for The Voice, the new TV talent show they launched earlier this year, and invested over £22 million in securing a deal to broadcast the show. The series began well, beating its ITV rival Britain's Got Talent in the TV ratings, but viewers lost interest as the show progressed and the eventual winner has disappointed with her debut single. The cover of "Run To You" by Whitney Houston only reached No. 45 in the official chart on Sunday.
The bad news continues this week as it has been announced that the planned arena tour by the show's finalists, entitled The Voice UK Live, has been cancelled. A statement was released explaining that the cancellation was "due to lack of ticket sales," and those who had bought tickets are advised to seek a refund. The lack of interest in the tour suggests that the judges, such as Jessie J and Tom Jones (pictured right), appealed more to those who tuned in to watch The Voice than the contestants they mentored.
Despite all the negative press, the BBC have confirmed that they are still planning to bring back The Voice for a second season and auditions are already underway for the next set of contestants. BBC1 controller Danny Cohen said, "We're confident that The Voice will return even stronger." And while the series may not have quite matched up to expectations, it was one of the channel's most successful shows in recent years. According to the BBC, it was the most popular new entertainment show that they have launched in the past decade.
Image courtesy of Craig Harris/WENN.com.
more live music news
Danny Boyle reveals plans for Olympic opening ceremony
Paul McCartney and Elton John play Jubilee concert
Kerry Katona makes music comeback at Birmingham Pride
Elton John cancels Las Vegas shows due to illness