Did Rita Turn Down "Call My Name?"
Dance artist Calvin Harris and pop singer Rita Ora argued over Twitter yesterday as Rita claimed that she was offered Cheryl Cole's new single "Call My Name," which Calvin wrote and produced.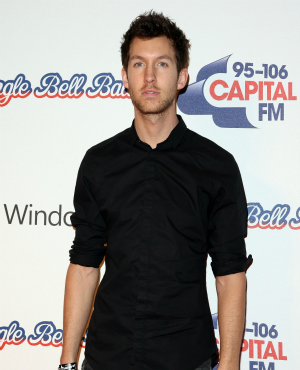 Calvin Harris is never shy about speaking his mind, and the latest target of his Twitter rants was new girl on the pop block, Rita Ora. The "R.I.P." singer claimed in a recent interview that she had been offered the chance to record "Call My Name," Cheryl Cole's latest single, which was written and produced by Harris and has become the fastest selling single of 2012 so far.
Calvin denied that the song was ever meant for Ora, tweeting: "Call my name was never given to Rita Ora to sing... she made that up, don't know why." After she tried to defend herself, he responded "calm down! I was setting the record straight as you didn't at the time. It was a disrespectful comment to make, that's all."
Luckily Rita had the good sense to avoid making an enemy of a producer as successful as Calvin, and promised to explain what she actually meant in the interview, as she claims the magazine twisted her words. Calvin seemed content with the apology, and tweeted Rita "good luck with everything!"
While Rita managed to smooth things over quickly with Calvin, she's not the first pop star to be targeted by his angry Twitter rants. Harris famously lashed out at R&B superstar Chris Brown when he heard Brown's single "Yeah 3x," which sounded spookily similar to his own hit "I'm Not Alone." The Scottish musician also had a Twitter meltdown back in 2009 when his second album Ready for The Weekend received a slew of bad reviews.
Image courtesy of Lia Toby/WENN.com.
more music stars
Gary Barlow beats Peter Andre to Celebrity Dad of the Year
Paul Weller covers Beatles song for Paul McCartney's birthday
Westlife singer Shane Filan declares himself bankrupt
Nicole Scherzinger confirmed to join X Factor judging panel