Star Trek Actor Offends Ilfracombe Residents
Canadian film and TV star William Shatner has apologised for his comments on comedy panel show Have I Got News for You about a Devon seaside town called Ilfracombe being "laced with prostitution."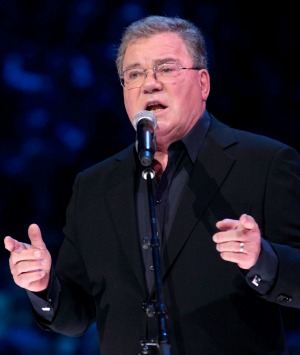 81-year-old Star Trek actor William Shatner caused outrage in the Devon seaside town of Ilfracombe recently when he joked that it was full of prostitutes. Shatner made the offending comments on an episode of the BBC1 panel show Have I Got News for You. After mispronouncing the town's name, fellow celebrity guest Charlie Brooker said that William had made it sound "deeply sexual," to which the Canadian star replied jokingly, "The place is laced with prostitution."
Residents of Ilfracombe who saw the show complained to Shatner's agents, with former mayor Paul Crabb emailing in the town's defence: "There is no prostitution in Ilfracombe… it is a lovely coastal town with spectacular scenery and a close community." Crabb said "I'm sure the vast majority of people took it as tongue in cheek humour, but there were some who were upset."
William replied via email: "My apologies for having singled out Ilfracombe as a potential haven for prostitution. With you overseeing, I am sure that will not happen."
Although William is now in his eighties, he continues to work in TV, film and theatre. Despite his successful 60-year career, his former Star Trek co-stars have accused him of being hard to work with. Actress Nichelle Nichols even said "Bill Shatner would crap on the last piece of pizza just so no one else could enjoy it."
Image courtesy of WENN.com.
more celebrity controversy
Calvin Harris and Rita Ora argue on Twitter over Cheryl song
Lauren Goodger ditches club appearance after abuse
Alex Reid's debut single "disliked" on YouTube
Huey Morgan lashes out at Lauren Laverne and Fearne Cotton