Amy And Nas Share "Cherry Wine"
U.S. rapper Nas has premiered a new track called "Cherry Wine" featuring Amy Winehouse, which will appear on his next album Life Is Good.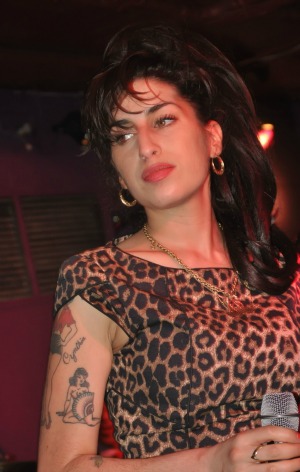 Almost a year after her death, a new track was premiered on Radio 1 last night featuring the vocals of Amy Winehouse. The song, "Cherry Wine," is a collaboration with American rapper Nas. It was recorded a few months before Amy died and produced by Salaam Remi, who worked with Amy on both her albums, Frank and Back To Black. Another track which Amy worked on with Nas, called "Like Smoke," appeared on Amy's posthumous album Lioness: Hidden Treasures.
Nas spoke about his experience of working with Winehouse to NME: "She was just so much fun to be around. We were all hoping she would pull through and come back." "Cherry Wine" will appear on Nas' forthcoming tenth album, entitled Life Is Good. The album also features collaborations with other artists including Drake and Mary J Blige.
The anniversary of Amy Winehouse's death on
July 23 will be marked with a new documentary on BBC4 called Amy Winehouse: The Day She Came To Dingle. According to the Daily Star, it will include unseen footage of the "Rehab" singer before she became famous, and will reveal the roots of her alcohol and drug addictions. The film was directed by Maurice Linnane, who has previously worked on films about U2 and the Foo Fighters, and will premiere on the opening night of this year's East London Film Festival.
Image courtesy of CraveOnMusic/WENN.com.
more new music
Calvin Harris and Rita Ora argue on Twitter over Cheryl song
Paul Weller covers Beatles song for Paul McCartney's birthday
Alex Reid's debut single "disliked" on YouTube
Prince Harry to play tambourine on official Jubilee single